Aliens
From distant aliens in a galaxy far, far away to aliens that have visited Earth - this topic covers them all.  In this category we analyze, provide insight and discuss various topics that are most interesting and exciting.
You don't have to be a "believer" to read the articles here - you may even turn from sceptic to believer once you jump down the rabbit hole and discover a lot more about these topics.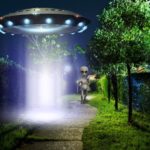 The Geneva Light Beam Incident – Alien Reconnaissance Mission?
August 11, 2018 6:20 pm
An incident in Geneva, Switzerland, in the early hours one winter's morning in 1982 would see a young mother witness what appeared to be a cosmic reconnaissance mission by several large-headed humanoid entities. The encounter would unfold right outside her home, enabling her to view events close-up from behind her living room window. An experience made all the more nerve-wracking due to the witness cradling her five-month-old son throughout. It is an interesting account, to say the least, and one that perhaps lends credence to the claims of valuable elements…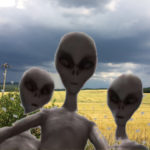 The Police Sergeant, The Crop Circle, And The Tall White Aliens!
August 9, 2018 6:47 pm
While the above title might sound like an upcoming comedy sci-fi blockbuster it is, in fact, based on an actual account from the UK making its way around UFO and conspiracy circles. Said to have happened in July 2009, but only coming to light in last few years, the incident apparently took place in Wiltshire, England. An off-duty police sergeant would stumble on to a situation that would change his life. And most certainly his perspective. It is an interesting account, and one perhaps easy to dismiss when it first…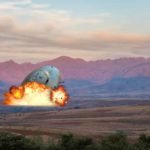 UFO Crash, And Recovery In The Kingdom Of Lesotho?
August 4, 2018 4:02 pm
Much like The Kalahari Incident six years previously, the apparent crash and recovery of a UFO in the Kingdom of Lesotho in September 1995 is surrounded by legends and accusations of a hoax. However, it does appear to fit a pattern of clandestine operations regarding the recovery of extraterrestrial technology by the South African military. The site of the apparent crash was within the farm boundaries of a South African citizen, but within the land of Lesotho, an independent nation from South Africa, which borders it on all corners. That…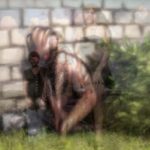 The 1996 Varginha Episode – A Hoax? Hysterics? Or A Cover-Up?
July 27, 2018 9:26 pm
The alleged sightings of alien creatures in Varginha, Brazil in January 1996, for a time, captured the interest and imagination of much of the international media. Even more so when apparent witness statements claimed Brazilian military personnel had taken the extraterrestrial into their custody. Further claims soon surfaced of an apparent crash of a UFO. One which killed several of the occupants and forced those who survived to flee from the ruins of the crippled vehicle. The Brazilian authorities have always steadfastly denied any involvement in the case. However, some…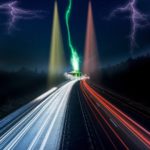 The Topeka Visitation Incident
July 18, 2018 6:09 pm
In late-2017, the MUFON research team received a report via their website of a recent encounter in Topeka, Kansas. The witness, who wished to remain anonymous, had recently undergone hypnotic regression due to a chilling encounter in the early hours one morning at her home. The session would reveal events both remarkable and terrifying. And, like many other cases, certain details stray into other fields of interest, including what would appear to be an out-of-body experience that would result in a bizarre split in the witness's perception. Whether MUFON, or…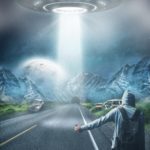 What Are The Signs Of Alien Abduction?
July 11, 2018 7:15 pm
While you might imagine there would be strong signs of something untoward having occurred following such a traumatic experience as alien abduction, many people, even those who suffer such regular encounters, are not aware of anything out of ordinary. This, despite what might have been a wealth of "signs" of such events. These signs often lead people to seek hypnotic regression, when very often, a trove of encounters are revealed. From the statements of the many people who have suffered abductions at the hands of cosmic visitors is a list…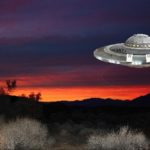 The Contra Costa County UFO Landing
July 4, 2018 7:35 pm
1 comment
In the summer of 1977 in West Pittsburg, in the Contra Costa County area of California, three teenage boys would claim to witness a "flying saucer" land. Their account garnered enough interest to eventually earn itself a place in the 2nd April 1978 edition of the Oakland Tribune. And their story wasn't told with a mocking tone, with all three of the boys still suffering nightmares over the incident. As easy it might have been to dismiss the teenager's accounts, the police would interview them all separately. All would tell…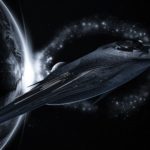 The 1951 Salzburg Alien Abduction Incident
June 29, 2018 8:27 pm
Although the identity of the United States soldier at the center of the 1951 abduction case in Salzburg, Austria remains unknown, his account is largely considered to be credible. When he first spoke of the incident to a British Columbia newspaper reporter, six years after the encounter in December 1957, all attempts to discreetly trick the soldier into revealing his account to be false would fail. The article, and ultimately, the first public record of the incident appeared in the 11th December 1957 edition of the Prince George Citizen newspaper.…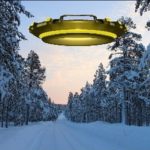 The Imjarvi and Kinnula Alien Humanoid Encounters
June 28, 2018 4:12 pm
In Finland in the early-1970s, two of the most fascinating encounters involving humanoid entities took place. What's more, both incidents featured more than one witness. However, the credibility of each is largely split down the middle by subsequent investigations by various UFO researchers. Although not so much that the two cases can be dismissed entirely. The incidents in question happened just over a year apart from each other at locations separated by 300 miles. Each of the main sightings occurred in the late-afternoon as opposed to late evening or night…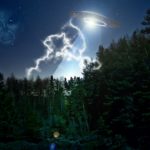 The Latomaen Aino Account – Alien Abduction In Finland, 1917?
June 20, 2018 6:46 pm
A strange account would appear in a little-known local Finnish newspaper in the summer of 1978 telling of what appears to be one of the first recorded cases of alien abduction, certainly in Finland, if not in Europe. The account tells of the 1917 encounter of a Finnish woman who after vanishing for several days (thought to be around the Easter period) came back with a fantastic story of her disappearance. It was written by Latomaen Aino and has since been researched by several UFO investigators. What's more, the account…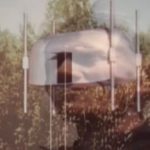 Jan Wolski And The Emilcin Alien Encounter
June 15, 2018 3:51 pm
1 comment
Not only is the encounter of Jan Wolski in Emilcin in May 1978 Poland's most famous alien abduction case, it is the first record of such an incident taking place on Polish soil. Although at the time the Wolski account received very little attention, particularly from media platforms outside of Poland, it has quietly proved to be one of the most interesting and even important on record. Not least because of Poland's isolation from much of the western world at the time. Although still under Soviet control, Poland was the…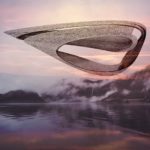 The Lintel Lake Incident
June 9, 2018 3:18 pm
1 comment
The alleged encounter over the waters of Lintel Lake in Germany in the summer of 1981 is not only one of alien abduction but one that left the witness with a previously unknown talent. Such talent, in fact, that he would go on to make quite a name for himself in his field. Perhaps that then is the reason for his desired anonymity. In fact, this detail of such sudden talent makes the encounter rather unique. The account entered the public arena via the Polish organization run by Marcin Mizera,…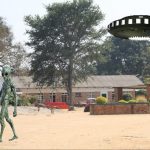 The Still Unexplained 1994 Ariel School Alien Encounter
June 7, 2018 3:47 pm
The morning of 16th September 1994 began like any other for the children and teachers of Ariel School. However, an incident during the morning recess would ultimately capture the attention of the entire world. In total, sixty-two children would announce to their teachers that spaceships had landed near the school. Furthermore, a "small man" had emerged from the craft in full view of the witnesses, all of whom, incidentally, would describe the exact same encounter. The late Cynthia Hind would be the first UFO researcher to speak with the children,…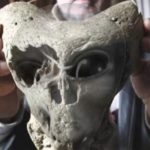 The Alien Skulls Of The Caucasus Mountains
May 28, 2018 5:46 pm
The Caucasus Mountains, as we have mentioned before, are a place of both historical importance and, it would seem, a hot-spot for paranormal activity and mysterious finds. Perhaps none more mysterious than the finds of an "alien skull" and "Nazi briefcases" – news of which appeared online in early-2016. Although the discoveries were not made together, their close proximity raised an eyebrow or two among researchers of Nazi secret projects. Particularly those of the Ahnenerbe projects that saw the Third Reich invest countless resources and manpower in the search for…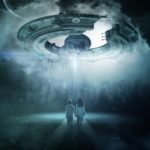 The Chilling Caucasus Mountains Abduction Encounter
May 25, 2018 6:36 pm
We have looked before at some of the more interesting UFO sightings to come out of the old Soviet Union, many of which remained unknown to the West due to the secrecy and distrust during the Cold War. While they are not as prominent, several accounts of alien contact behind the Iron Curtain have also come to light in the decades following the collapse of the Soviet regime. One particularly chilling encounter stands out more than most. What's more, the location of the incident, the Caucasus Mountain range, is a…