Our Books
Below you can read about the books we publish.  All are available on paperback or digital format (e-readers).
From Deep Within The Archives Of UFO Insight:
History's Most Bizarre, Outlandish, And Controversial UFO And Alien Encounters!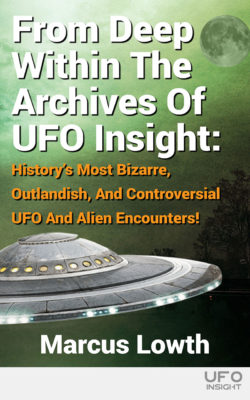 Anyone who has spent even a small amount of time in UFO circles, whether as an enthusiast, researcher or both, quickly realizes that the subject is so much more than merely strange lights in the sky or fast-moving objects that are "probably something else". Indeed, it becomes quickly apparent to all of us who venture into this area of study, that the UFO phenomenon leads to so many different fields of interest and, in turn, so many different possibilities as to what might lie at the heart of the UFO and alien question.
This book looks at all of those things and so much more by examining some of the most bizarre, controversial, and, on occasion, almost forgotten UFO and alien encounters, compiled by UFO Insight from their ever-increasing database of UFO accounts pulled from sources spread across the vast reaches of the Internet, or hidden away in filed away newspaper clippings or old copies of long out-of-print fanzines.
Such truly thought-provoking incidents, as outlandish as some of them undoubtedly are, that force us to ask not only where these strange aerial vehicles are coming from and why, but what is the very nature of the Universe, our collective reality, and perhaps most importantly, where do we fit into it.
You can read more about the cases we examine in a little more detail below, but needless to say, each one is as intriguing as they are mystifying. All, though, are likely to provide us with a small piece of the jigsaw we will ultimately need if we are to ever get to the bottom of just why so many people from around the world and across the decades make similar claims of witnessing futuristic spacecraft and even interacting with the occupants of these apparent extraterrestrial vehicles, often against their will and in the most disturbing circumstances.
As well as some of the most intriguing sightings of strange crafts and objects – such as the Los Angeles Aerial Patrol officers who pursued a UFO over the Rose Bowl in California in 1972, or the otherworldly craft that landed in the middle of a housing estate in the north of England several years later – we will examine some of the accounts that examine some of those close encounters, including some harrowing cases of alien abductions and mind-blowing revelations regarding secret, alien bases deep hidden in mountains or deep under the ground.
We will also look at the many recurring details that tie together many of the accounts that would otherwise be viewed, and ultimately dismissed, as "one-off" or random incidents.
What should we make, for example, of the "No-Source Lighting" – a detail that surfaces repeatedly in the accounts of those that claim to have been onboard these enigmatic crafts, or inside these locked away extraterrestrial bases? Or what should we make of the seemingly persistent warnings to humanity over their general warlike tendencies and the apparent concern of extraterrestrial races that we might take such traits into the outer cosmos – something that would have potentially disastrous consequences for all of us?
Or what of the bizarre but much spoken of and discussed notion that the end goal to these chilling and unnerving alien abductions is a human-alien hybridization program – one that will open to door for such an alien race to take over humanity from within?
Permeating all of that are the many conspiracies of cover-ups, conspiracies, and a bending of the truth to fit the official narrative and so, in turn, altering the reality in which we all have to live.
All of these are waiting to be discussed and contemplated From Deep Within The UFO Insight Archives where you will indeed examine and relive some of History's Most Bizarre, Outlandish, and Controversial UFO and Alien Encounters.
Kindle Preview
Available on Kindle and Paperback.

Cases Included
Below are short descriptions of the 60 cases and stories included in the book.
The 1956 Ryan-Neff UFO Sighting
The sighting in 1956 in between Buffalo and New York was not only witnessed by two experienced and trustworthy airline pilots, but a stewardess as well. What's more, one of those pilots would give solid details of his encounter in the days after the event. Strange, then, that following the air force investigation he suddenly changed his account entirely…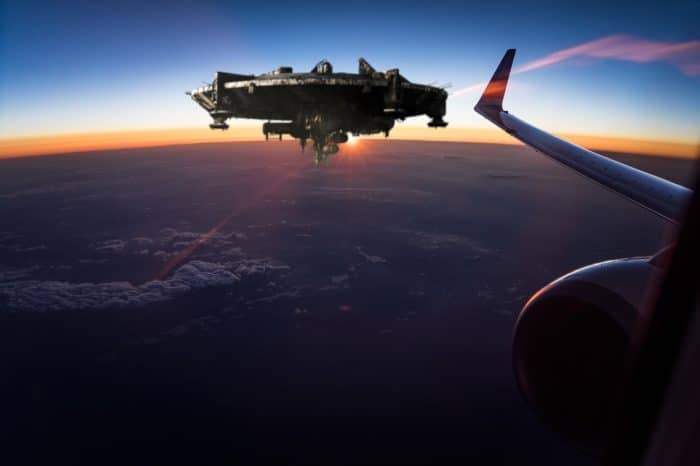 The Mattagami River UFO Incident
Following a sighting of a strange craft by two teenage boys on lazy Saturday morning in 1963, a bizarre encounter would occur several days later when workers at a construction site were seemingly "attacked" by flying saucers. Were the two incidents connected…?
The Charles Brew Willow Grove Close Encounter
On a typical morning on his farm in February 1963, Charles Brew witnessed a bizarre disc-shaped object descend upon his land, spooking the cattle and livestock, and resulting in intense pain in his head. Despite a military investigation into an event also witnessed by his son, an official explanation of "weather phenomena" was offered, an explanation that Brew refused to accept…
The A5 UFO Encounters Of Diane Foulkes
In 1966, Diane Foulkes would have a UFO encounter as she drove home along the A5 in Shropshire in southern England. Despite her reporting the incident, the sighting by and large remains unexplained. However, fifteen years later, in almost exactly the same spot, another extraterrestrial close encounter would unfold – one that lean towards alien abduction. Perhaps the large number of military bases in the region are just a coincidence…?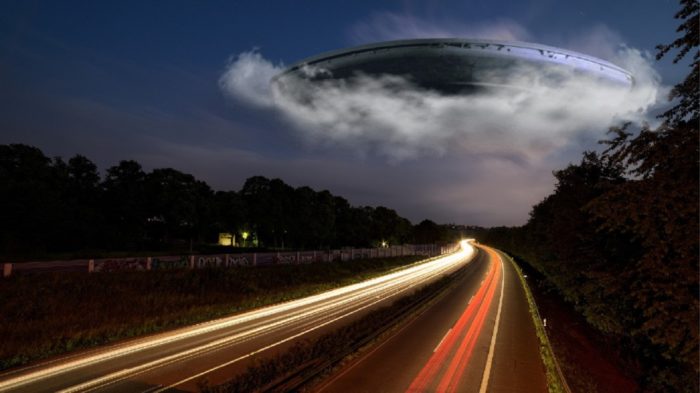 The UFO Sighting That Remained A Family Secret For Over 30 Years
When Joan Vincent reported her UFO encounter in November 1998, over thirty years had passed since it took place. Fear of not being believed or even of being ridiculed would lead her to keep the incident to herself. What's more, when we look at this period of time in 1965 in the south of England, it would appear Vincent's was just one of many…
The Researcher And The Farmer
Between 1972 and early-1973 several very similar UFO encounters occurred in the neighboring states of Queensland and New South Wales, prompting some UFO researches to investigate a possible wave of UFO sightings. One of these, Bill Chalker, had already had his own UFO incident in September 1972, and the more he researched, the more it appeared the sightings were perhaps connected…
The 1972 Rose Bowl Helicopter Patrol UFO Incident
When two experienced Los Angeles Aerial Patrol officers were performing their normal duties patrolling the skies of the City of Angels one evening in 1972, they witnessed a bizarre craft hovering low over the Rose Bowl. When they went to investigate further, the evening would turn into one of the most bizarre and intriguing of their lives…
The 1973 Braden River UFO Incident
What makes the Braden Rive UFO sighting so interesting is that it is yet another that takes place over water, with the strange craft seemingly refueling from the vital liquid. What's more, the incident would leave behind physical evidence of something untoward on the river banks…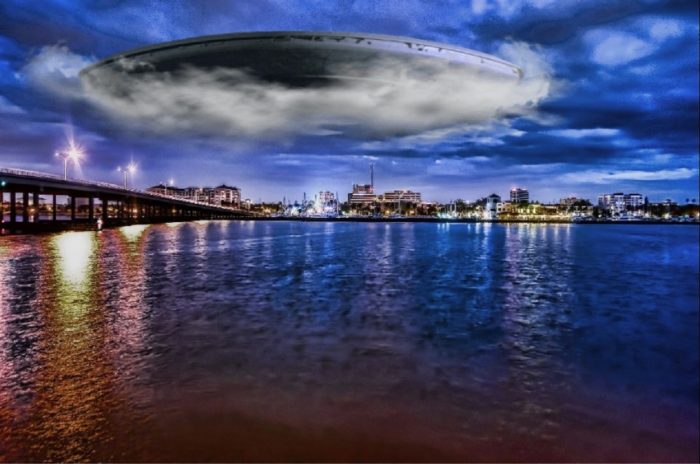 The Still Unsolved 1974 Vallentuna UFO Episode
One of the most intriguing waves of UFO sightings, not least as it is still unsolved, occurred in Vallentuna, a small suburb near Stockholm in Sweden. Over 70 reports of bizarre and strange activity were made in the month of March 1974 by no less than 31 separate people. So intense was the belief that something untoward was taking place, the Swedish authorities would send their own official team to investigate…
UFO Lands For Repairs In Suburban Housing Estate
A UFO incident in the summer of 1976 on a housing estate in Leeds, West Yorkshire, England, is truly one of the most bizarre on record. However, it is also one that contains details, almost impossible for the witness to have known, that appear in other accounts around the world and across vast passages of time. Did a craft from another world land in the middle of a typical English street to make repairs in full view of anyone who happened to look out of their window…?
The Lintel Lake Incident
The apparent close encounter over Germany's Lintel Lake in August 1981 is one of the most interesting, in part, because of the mystery anonymity of the witness. All we know is that following the encounter, the witness developed a sudden gift or talent which would lead them to being one the best and most respected in their eventual chosen field of interest…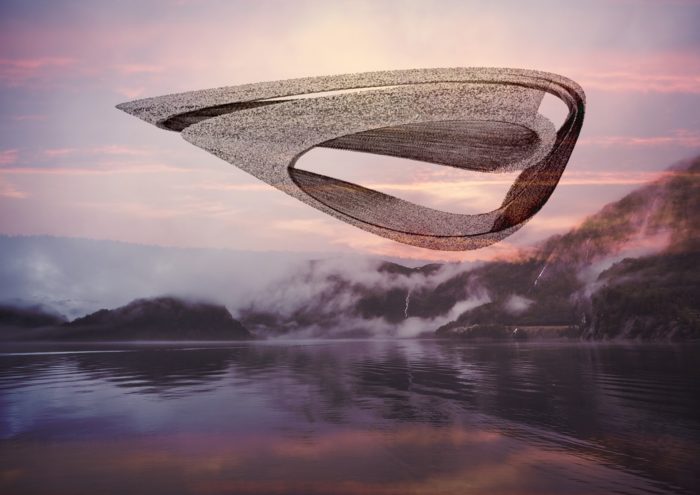 The 1981 Hamilton Harbour UFO Incident
When several work colleagues witnessed a UFO flying through the air in broad daylight it was reason enough to stop their journey and watch events unfold. When they then witnessed the strange craft enter the waters around Hamilton Harbour, however, it suggested something even more bizarre was taking place…
The 1981 Downton Los Angeles UFO Sighting
While making their way home shortly before midnight one evening in April 1981, a respected California doctor would witness a "cigar-shaped" object make its way through the skies of downtown Los Angeles. What is perhaps even more bizarre, given how undoubtedly busy and alive the downtown area of Los Angeles is at all times of day, the witness would seemingly be the only person to see the events unfold…
The 1994 Sao Paulo Domed-Disc Sighting
The main witness to the sighting of a strange disc just outside Rio de Janeiro in 1994 was traveling back from a company business meeting when he and several other employees witnessed the events in the dark skies above. What's more, several other road users were also present that evening, in what was one of the most bizarre nights in Brazil's already long history of UFOs and alien encounters…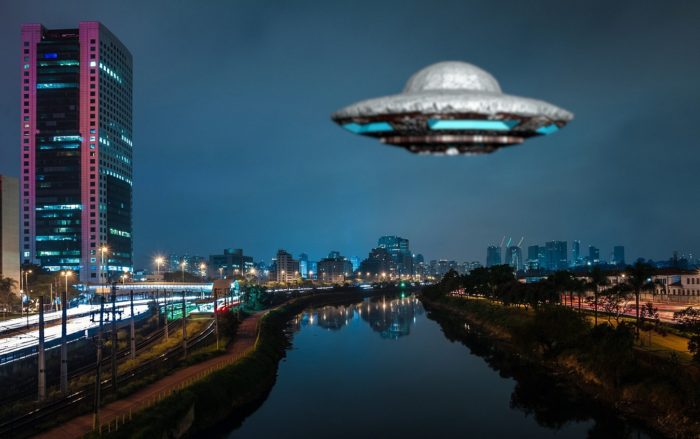 The 2005 Luis Munoz Marin International Airport UFO Incident
The UFO sighting over the Luis Munoz Marin International Airport in 2005 could quietly be one of the most authentic and credible incidents on record – not least as several of the witnesses managed to capture images of the bizarre triangular craft. That it happened in Puerto Rico – a country synonymous with UFO activity perhaps makes the incident even more credible…
The Latomaen Aino Account
It is certainly an outlandish claim, but an apparent case of alien abduction in Finland in 1917 is perhaps the first such case in the country's history. Furthermore, despite the wild nature of the claims, historical records of the time would appear to at least partially endorse the intriguing versions of events, which themselves wouldn't spill into the public arena until over half a century later…
The 1950 River Loire Black Hands Abduction
An incident late one night near the River Loire in France in 1950 is truly one of the strangest and most unnerving. A woman would be subject to an attack by a pair of "black, gloved hands" which seemingly were attached to a body she couldn't see. Furthermore, these strange hands appeared to reach for out of a strange and suddenly appearing light…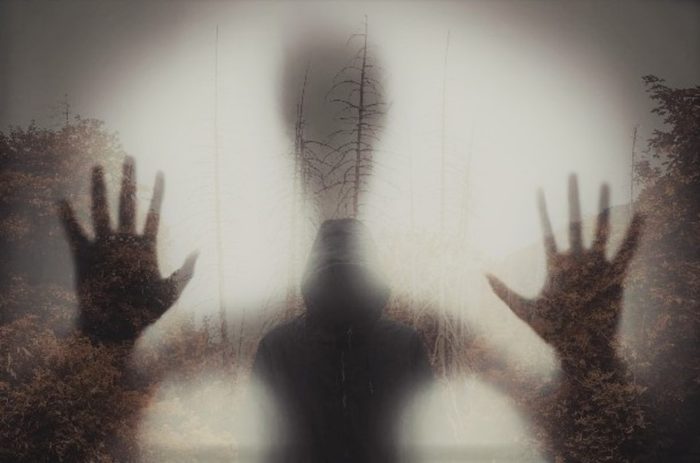 The 1951 Salzburg Alien Abduction Incident
An apparent case of an alien abduction of a serving US soldier in Salzburg, Austria in May 1951 is perhaps one of the most credible cases on record. Not least because of the purposeful attempts by investigators to trick the witness into revealing the account to be false. He would pass all of these tests, and his claims are some of the most intriguing on record…
The Night Fishing Trip That Turned Into A Journey To An Underwater Alien Base
One evening in August 1956, shortly before midnight along the coast of Argentina with the Atlantic Ocean surging to the shore in short bursts, Orlando Jorge Ferraudi would begin setting out his fishing equipment for some planned night fishing. It would be an evening that would result in his apparent abduction by alien entities, who would then take him to an alien base deep under the icy water of the Atlantic. It is also a case that was subject to an investigation that took almost a decade to complete…
The Vienna Woods Incidents – A Case Of Predetermined Contact
What is perhaps strange about the Vienna Woods incident just outside of Vienna, Austria in October 1962, is the witness – known only as "Bobby" – would venture to the site of his encounter of his own accord, and not fully understanding why he was doing so. It was, as he would later describe, as though he was responding to a "calling" from entities from far away…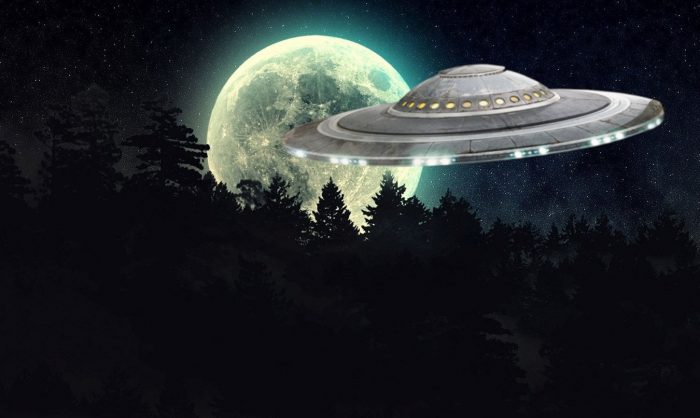 The Alien Abduction And Prophetic Visions Of Kathryn Howard
The apparent alien abduction encounter of Kathryn Howard is certainly an intriguing and complex case, perhaps as it strays into areas of spirituality and a sudden "oneness" with the Universe. Furthermore, following the encounter, Kathryn would receive a series of stunning prophetic visions. Indeed, far from the fear and terror experienced by many abductees, the experience of Kathryn Howard was very much akin to a "spiritual awakening"…
Abduction On The Mooroduc Highway – The Maureen Puddy Case
After several strange UFO sightings while driving back and forth to a Melbourne hospital to visit her son in July 1972, Maureen Puddy would begin to receive several telepathic messages. These messages would "call her" to a meeting place, which she would attend in the presence of two UFO researchers. What followed was one of the most fascinating and mind-blowing cases of alien abduction ever experienced…
The Tammy Stone Abduction – The Waco Incident
To begin with, Tammy Stone had no idea she had been abducted. However, following the strange incident in March 1973 near the town of Waco in Texas, she would begin to experience strange and intense dreams. These would continue for several days, eventually allowing Tammy to piece together just what had happened to her that most bizarre and terrifying evening…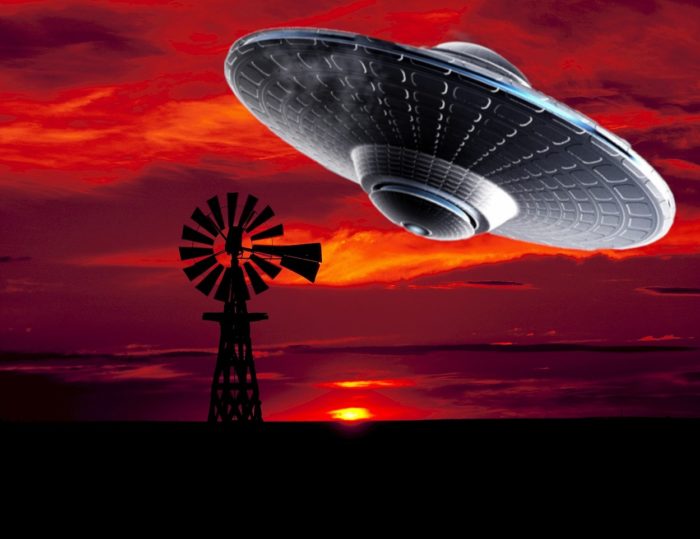 Encounter In The Jungle – The Luis Carlos Serra Abduction
16-year-old Luis Carlos Serra would experience severe injuries from an apparent close encounter in the jungles of Penalva in Maranhao, Brazil in March 1978. Despite the bizarre nature of his claims, he would not once alter his version of events over the many years he was asked to speak of the incident. It is a case truly baffled UFO researchers and investigators, much as it continues to today…
The Bayamon Highway 2 Alien Abduction
One of the most bizarre cases of alien abduction on record took place during the summer of 1979 while a mother and her daughter were driving near Bayamon in Puerto Rico. Although the incident wouldn't be reported until several years later when one of the witnesses finally attempted to recover several hours of missing time from that most mysterious evening on Highway 2…
The Crista Tiltan Underground Facility Abduction
The alleged abduction of Crista Tiltan in July 1987 is not only one of the strangest on record, it is also one that could prove to be key in the conspiracies and claims surrounding underground alien-human bases. It is also one that suggests some kind of dark, deadly, and twisted experimentation is taking place within these bizarre, subterranean buildings. Likely of the kind that most of us can't even imagine…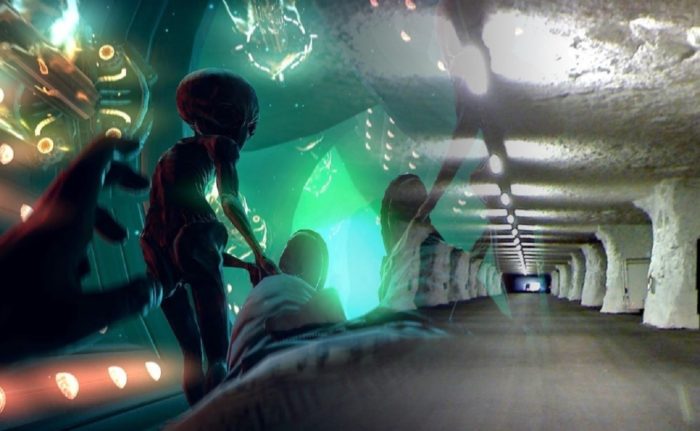 Carlos Mercado And The Doctor
According to UFO researcher and investigator, Bob Pratt, in Puerto Rico "UFO cases are occurring everywhere all the time!". Just one of these cases was that of Carlos Mercado, who would not only be a victim of alien abduction in the summer of 1988, but would be taken to a secret alien base inside one of the mountains in this most mysterious South American country…
The Legnica Alien Abduction – The Wladyslaw Case
A little-known case of repeated alien abductions from Poland is one that not only goes right the way back to the 1980s but features such bizarre aspects of the alien abduction phenomena as telepathic communication and even the transferring of data directly into the mind. He would often experience these abductions as intense dreams or through an alternative state of mind. And what's more, when he investigated these strange incidents he would eventually discover physical evidence of his experiences
The 1993 Braunschweig Incident
Not only is account of Erwin Lohre one of alien abduction, it also features several other details present in other similar cases. Such details as paralysis and even the discovery of bizarre implants discovered in the alleged abductee's back are all found in other reports. Furthermore, there was every reason to believe that Lohre had been abducted far more than once…
The Encina And Aceveda Alien Abduction Cases
Despite being separated by several miles, and a year apart no less, two cases of alien abduction near Santiago, Chile, would appear to share many of the same details to each other making some UFO researchers to question if they might be connected when the accounts leaked out into the wider world in the early-2000s. What's more, the entire South American continent is seemingly awash with UFO encounters, which appear to be increasing…
The Disturbing Encounter Of Mrs. Everett Steward
The account of Mrs. Steward is not only one of a UFO sighting – witnessed by several people from different locations – but appeared to feature some form of long-distance communication which appeared to put the main witness in a trance-like state for some time during the incident. Just what did occur that evening in late-October in 1966…?
Sightings On The Tote Road – Strange Incidents In Waldo, Maine
Maine's Tote Road has a long history of strange sightings of lights, and by some people, physical nuts-and-bolts UFOs. One particular run of sightings that took place in the last months of 1968 stand out from the rest. Not least due to the events being largely unexplained, and hinting, if only ever so slightly at the notion of alien abduction…
The 1971 Santa Lucia UFO Landing
What perhaps makes the Santa Lucia UFO incident so intriguing is that it was a seemingly unintentional encounter that the witness just "stumbled" upon after waking late one evening at her parents' army barracks home and witnessing the bizarre events that would lead her to investigate further, leading her onboard a strange and otherworldly craft…
The New Mexico Occupant Encounter – The Claims Of Hilda McAfee
The apparent alien encounter of Hilda McAfee occurred late one evening as she was driving along Interstate 10 in New Mexico and would not only match details of other accounts on record, but seemingly specific to her contemporary era, possibly providing, tentative though it be, proof that a very particular group of extraterrestrials had a presence on Earth during the early 1970s…
The Bizarre Encounter Benedito Campos And Sivia Marie
It is a notion that comes straight out of science-fiction, and not one that leaps out at people when they first begin to research UFO cases. However, paralysis, usually administered via a futuristic laser beam, is a detail quite widespread in close encounters with UFOs and their occupants. Two cases featuring paralysis came out of the South American continent in the 1970s…
The 1978 Encounter With Invisible Aliens At Nyons
In a similar encounter to a 1950 incident near the River Loire that we examine earlier, an encounter in Nyons in the late seventies also suggests "invisible aliens" or attackers. Is this invisibility the result of some kind of advanced technology? And might it explain some of the legends throughout history of such things…
The Incident At La Rochelle – The 1981 Clifford Muchena Encounter
After returning from a day's work in La Rochelle near Mutare in Zimbabwe one evening in the summer of 1981, multiple people were witness to a strange, rolling ball of light that would climb the walls of the watch towers of the property, seemingly under some form of intelligence. While the encounter would catch the attention of UFO investigators, many of the witnesses believed the incident to be more supernatural in nature…
The 1981 Bethesda UFO Sighting
Whenever there is a UFO sighting, one of the possibilities is that it is a "black-budget" secret government project. An incident in 1981 could well be such a case. Just what happened over Bethesda that spring day in 1981…?
The UFO Laser Beam Paralysis Case Of Denise Bishop
A little-known incident from September 1981 in Plymouth, England, very well may have gone unrecorded and now lost if it wasn't for the actions of the Devon UFO Research Group in attending the property of the witness within hours of the incident and ultimately recording her experience in their files. Denise Bishop, while entering her property after returning home from work would witness a strange craft at the back of the house. Then a green beam shot out and she could no longer move…
The Geneva Light Beam Incident
In early-1982 in Geneva, Switzerland, an unnamed woman would witness several strange "large-headed" aliens seemingly carrying out some kind of cosmic reconnaissance mission from relative safety of her home. Furthermore, after watching these strange visitors leave, she would head to her garden where she would discover physical evidence of their visit. The sighing remains unexplained today, and is one that UFO researchers still have a fascination with…
The Emtza Train Station UFO Encounter
A forced detour while on their way to Moscow in November 1989 would force to experienced truck drivers to take an alternative route than they had planned. They would find themselves along a lonely dirt road near the Emtza Train Station. There, they would experience an encounter with a craft, and an intelligence behind it, that was seemingly from another world…
The 1994 Pennine Hills Missing Time Incident
An evening watching fireworks from their car in the fall of 1994 overlooking the Pennine Hills in the United Kingdom would turn into a night of missing time for a young courting couple, that would, in turn, lead to revelations of a long history of alien abductions. What's more, the location itself is a hot spot of UFO activity, leading many to question whether some kind of portal or gateway might exist there allowing visitors from elsewhere entry to our world…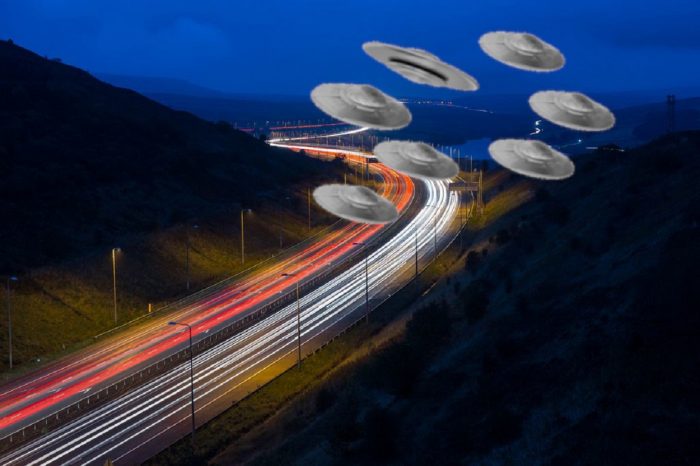 The Dade County Alien Encounter
The Dade County incident is a case of an apparent alien creature utilizing a secret hideaway-type base right in the heart of the United States. Perhaps it should be taken with a pinch of salt It is, thought, an intriguing encounter…
The Police Sergeant, The Crop Circle, And The Tall White Aliens
A bizarre but intriguing incident that took place in July 2009 in Wiltshire, England, is most certainly one of the strangest of recent times. What's more, the main witness, an off-duty police officer, would only find himself in the middle of this life-changing situation by pure chance. Even more interesting, while they wouldn't officially acknowledge the account, Wiltshire Police would rather cryptically state that they had "no comment" as it was "a personal (and) not a police matter"…
The Topeka Visitation Incident
One of the strangest claims of alien visitation would come from the files of MUFON in 2017 featuring an anonymous witness from the state of Kansas. Not only had hypnotic regression revealed an apparent abduction, but it also highlighted what appeared to be an out-of-body experience which occurred at the same time. Essentially, the witness was viewing two different events, both happening to them, at the same time…
The Geneseo Illinois Abduction Case – The Lost Close Encounter
Although a brief account did appear in the book "Document 96" by Frank Martin Chase in the late-1960s, it wasn't until 2006 when UFO researcher, Martin S. Kottmeyer pushed the incident into the public arena – over sixty years after it occurred. If the account does prove to be authentic, not only would it suggest underground alien facilities are a reality, but they have been so since before the 1940s…
The Suit Study 48 Armageddon File – More Alien Disinformation?
The apparent case of the file named "Suit Study 48 Armageddon" is one that very well could be, perhaps most likely, disinformation. That being said, it is such an intriguing case that it can't be simply ignored. And as most in UFO circles will attest to, while disinformation is often put across in truth, sometimes it's the opposite is true…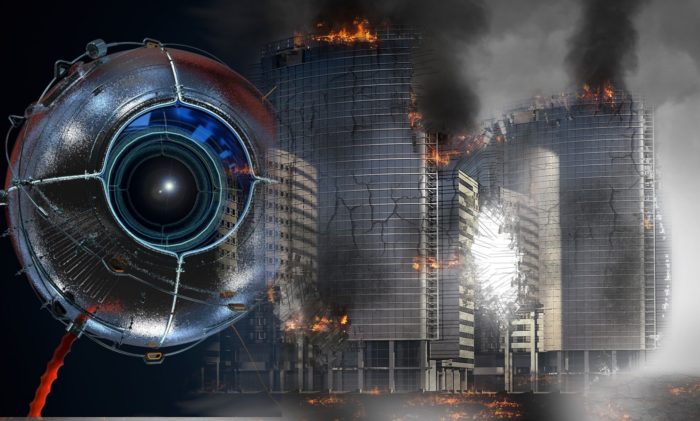 The Lead Masks Case – Murder? Suicide? Or Something Strange?
The Lead Masks case is one of the most intriguing encounters on record. Not least as it is technically two unsolved murders that is the real mystery – only they were discovered, dead, at the same spot as a recent UFO sighting…
Project Moon Dust – Just One Strand In The Spider's Web
According to many conspiracy researchers Project Moon Dust is just one of many top-secret black budget projects taking place behind the closed doors of the permanent shadow government that oversees everything. A frightening prospect, no doubt, but not one as outlandish as it first appears. As the years move on, more and more declassified and authentically leaked documents make such conspiracies not only more and more credible, but more and more likely…
Connections Between UFO Activity And Nuclear Facilities
Of all the connecting details between UFO cases, perhaps the most chilling is a great many of them seem to take place over or near nuclear installations or storage facilities. Whether this is an effort to keep track of our deadliest arsenal or whether the apparent surveillance missions are of a similar military type that we ourselves may carry out on potential enemy is open to debate. Regardless of the reason, it should be something of concern to all of us…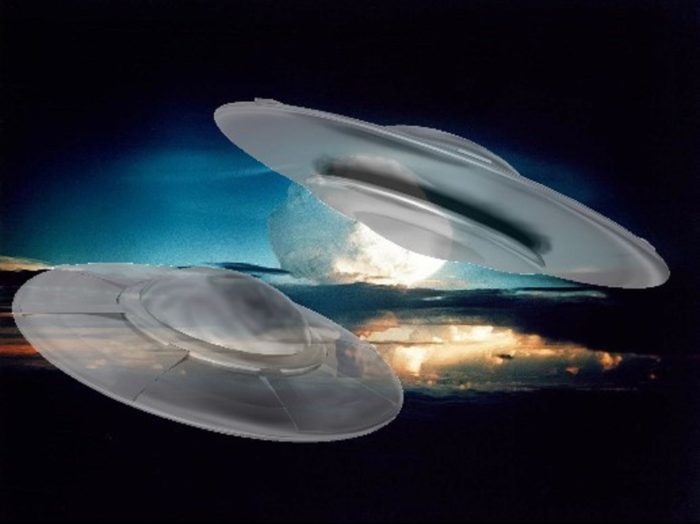 The Shaffner Incident – Secret Activity Along The UK's East Coast
According to reports, Royal Air Force pilot, William Schaffner, would take to his plane for the last time. While pursuing a UFO over the North Sea in early 1970, he would disappear from the radar. His crippled plane wasn't discovered until the following year in March 1971. And when it was, it would present many more questions than it would answers…
Arkady Ivanovich Apraksin – The Soviet Pilot That Doen't Exist
According to leaked files from Soviet UFO researchers, Arkady Ivanovich Apraksin was one of the greatest pilots of the Soviet Air Force during the Second World War, and one of their finest test-pilots in the years following. He also had several up-close UFO encounters, two of which result in a crash-landing of his plane. According to "official Soviet history", Arkady Ivanovich Apraksin doesn't exist…
The Persistent Legends Of The Men In Black
Just who are the Men In Black? Where do they come from? And who do they work for? They are almost as well-known as the disc-shaped UFO and the Grey alien. The Men In Black create both fear and intrigue in those who experience them as well as those who research them. Do they work for the shadow government? Are they themselves aliens in some bizarre disguise? Or might they even be from another dimension? The questions that surround the Men In Black are as endless as they are complex…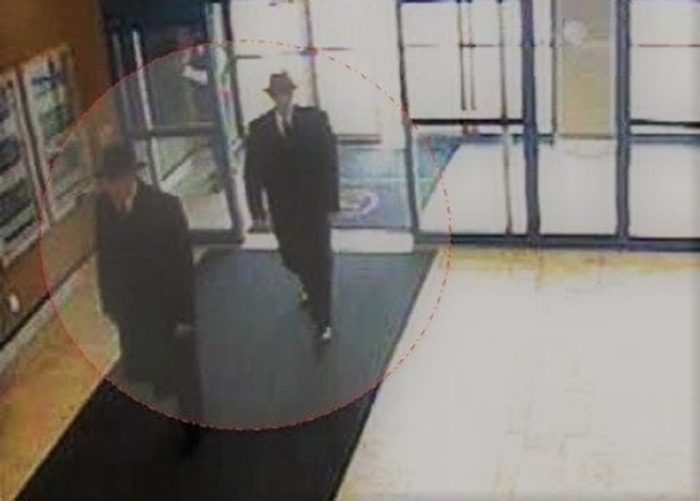 The Bizarre And Chilling Black-Eyed Girl Of Cannock Chase
Legends of the Black-Eyed Children burst onto the Internet in the mid-1990s off the back of an account that came out of the United States. However, in 2014 in the United Kingdom, several reports of a black-eyed girl hit the newspapers. And what's more, the sightings were the same as a similar wave of accounts in the same area in the early-1980s…
The Dark World Of Secret Projects And Strange Experiments
Each year more and more documents of the world's intelligence agencies are either declassified or are simply leaked to the public. They are either confirm rumors of projects that many have long spoken about, or they offer new information about such dark and secret programs that exist in the black budget arenas, far from the prying eyes of the general public…
The Strange Orb Sightings Of Glasgow, Scotland
A strange sighting of an orb-like craft in the early-2000s in Glasgow, Scotland remains unsolved to this day. What's more, several other very similar sightings are on record across the planet of such bizarre glowing spheres. While these objects very much hold the interest of UFO researchers, many theorize that such sightings may have secrets to reveal about "free energy" and how such a concept could assist humanity greatly…
The 2005 Highway 61 Close Encounter
One of the most bizarre cases of alien abduction on record took place during the summer of 1979 while a mother and her daughter were driving near Bayamon in Puerto Rico. Although the incident wouldn't be reported until several years later when one of the witnesses finally attempted to recover several hours of missing time from that most mysterious evening on Highway 2…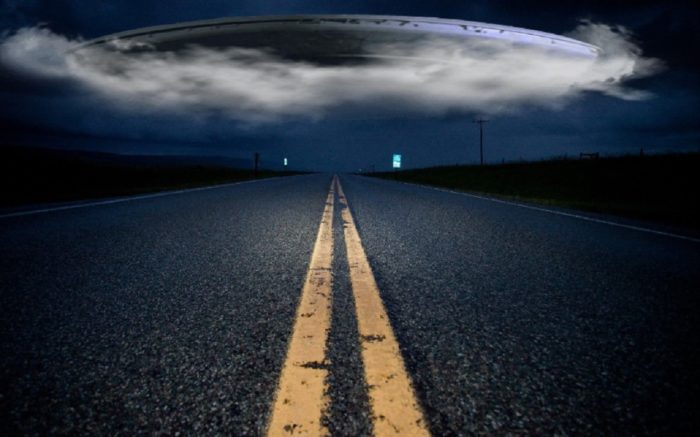 What Made 39 UFO Cultists Commit Mass Suicide?
On the 26th March 1997, the bodies of thirty-nine members of the "Heaven's Gate" UFO cult were discovered dead – all laying on top of their beds with a purple blanket over their bodies. It would come to light they believed giving up their earthly bodies would allow them to materialize on a waiting spaceship in the orbit of the planet and allow them to escape an end-of-the-world scenario. The incident is truly one of the darker periods in UFO history…
The 1959 Killian UFO Case
The 1959 Killian Case is particularly interesting not only due to the fact the witnesses were all experienced pilots, from different airlines no less, but the main witness, pilot Peter Killian, was more than happy to speak to the media and UFO organizations about his encounter, despite his
employers, and the United States Air Force much preferring otherwise. In fact, they would order he cease all public commentary immediately…
The Falcon and Condor Claims – Disinformation?
In the 1980s, two anonymous whistleblowers using the names, Falcon, and Condor, were supplying several UFO researchers with key pieces of information, much of which would appear to check out and be authentic. However, it would soon come to light that much of the information given was intentional disinformation, which most UFO researchers accept is part of the territory when attempting to get to the truth of the UFO and alien question…
Available on Kindle and Paperback.