Your #1 UFO, Conspiracy & Paranormal Analysis Website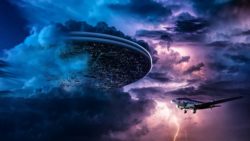 Welcome to UFO Insight, the website where you will find in-depth articles discussing not only some of the most intriguing UFO sightings from history but alleged encounters with aliens and the conspiracies and cover-ups that apparently exist throughout the claimed secretive government departments who control the public perception of this most fascinating field of interest.
Both Sides of the Story
Are UFOs actually extraterrestrial visitors or are they the result of top-secret military aircraft?
We do our best to put both sides of the stories and accounts across. And while some of the claims are undoubtedly bizarre and, in some cases, bordering on the outlandish, they still deserve to be told and examined.
We can't say we fit the mold of "believers" or "skeptics", but merely an unbiased but extremely interested third party who desperately wishes to get to the truth of this enigmatic subject.
You make up your own mind.
About Us
Browse our categories below...