Editorials
Here in the editorials section you will find well written, long length articles that don't fit in any of the other main categories.  There are case studies, opinion editorials and very detailed analysis' of well known conspiracy stories and legends.
This section covers some interesting topics such as Bigfoot, Chernobyl and even the history of gas appliances - yes, we used to have gas appliances (even gas powered radios).  If you're looking for something fun and interesting to read and you're not quite sure of the topic you want to read about, keep an eye on this section.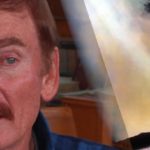 The Travis Walton Abduction: A Case Study
October 14, 2018 5:26 pm
1 comment
The apparent alien abduction of (then) 22-year-old Travis Walton in the winter of 1975 is perhaps one of the most well-known of such encounters. Not least due to Walton's story resulting in a book and then the movie – "Fire In The Sky". It is also, perhaps ironically, this monetary "compensation" enjoyed by Walton that has led some to cast doubt on the incident, with several investigators claiming the account is nothing but a hoax. In September 2017, Walton would defend himself against such claims. Although, as we will look…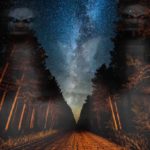 The Angeles National Forest Mysteries
October 12, 2018 6:09 pm
1 comment
Just outside the sun-soaked and neon-lit metropolis that is Los Angeles, nestled within the various majestic mountain ranges of southern California, sits the Angeles National Forest, a place full of legends, hauntings, and still unsolved disappearances. In short, it is one of the most mysterious, fascinating, and at times, deadly stretches of land in North America, if not the planet. And in a part of the world whose history itself beyond several hundred years remains a mystery to many, at least large portions of it, it is perhaps not surprising…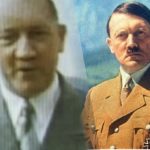 The Hitler Conspiracy – The Most Secret Of Secret Escapes?
October 5, 2018 9:21 pm
The Hitler regime and the Third Reich is, without doubt, one of the darkest and most brutal organizations in history. It is also one of the most intriguing. Not least how many of those involved with the Nazi party of the 1930s and 40s would go on to influence the modern world. And, in turn, how events over half a century ago share connections to conspiracies still unfolding today. Just how far advanced were some of the Nazi scientists, for example? Where did that "advanced knowledge" come from? How much…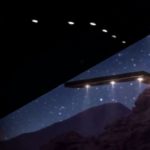 The 1997 Phoenix Lights: A Case Study
September 30, 2018 4:01 pm
3 comments
On the evening of 13th March 1997, the states of Arizona and Nevada would play host to one of the most fascinating and widely viewed events of recent history. Other sightings on the same evening were also reported in New Mexico and even south of the border in Sonora, Mexico. The incident is not only one of the most credible but one which boasts a (relative) wealth of footage and photographs. It was perhaps one of the first such encounters that played out in the Internet Age – albeit itself…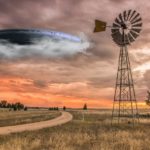 The Charles Brew Willow Grove Encounter
September 24, 2018 6:21 pm
One overcast morning on a family owned farm near Moe in Australia, a farmer would experience a close-up encounter with a mysterious UFO over his land. His son, although he didn't see the strange craft, would hear the aerial visitation as he went about his farm duties. It was an encounter that had a considerable amount of news coverage at the time, as well as an incident with several separate investigations as each UFO researcher would attempt to see something the others hadn't. And, perhaps most importantly, an incident that…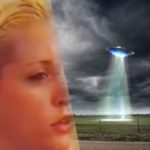 The Gundiah Mackay Incident – The Abduction Of Amy Rylance
September 19, 2018 8:50 pm
1 comment
The apparent alien abduction of Amy Rylance from Queensland, Australia, is one of the most fascinating close encounter cases of the twenty-first century, and arguably in all of UFO history. The events of October 2001 are also intriguing as they were largely viewed, examined and investigated almost immediately following the encounter. Furthermore, following the involvement of two respected UFO researchers and investigators, events began to unfold in "real time" with several bizarre twists and revelations along the way. To many, the incident is nothing more than an elaborate hoax that…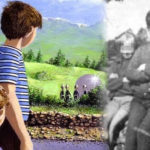 An "Encounter With Devils" On The Cussac Plateau
September 15, 2018 5:58 pm
An encounter in the French highlands one morning in the summer of 1967 not only drew the attention of UFO investigators but, for a time, the national French media. Although the two witnesses were only children, something that many skeptics would point to as reason to doubt their claims, each would tell the same story again and again with no variation. Indeed, over the years that followed, they would leave many UFO researchers who spoke with them directly in no doubt whatsoever as to their authenticity. Furthermore, the two children,…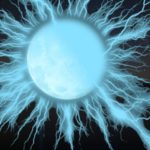 The 1994 Pennine Hills Missing Time Incident
September 3, 2018 6:38 pm
On Guy Fawkes Night 1994 a teenage couple from Rochdale, England drove their vehicle to the Pennine Hills. "John" and his girlfriend, "Michelle", as the report would call them, were hoping to see a whole host of fireworks from here. As it happened, it would be an evening that neither will likely forget. An investigation of the following incident would take place by members of a UFO contact and sightings group from Rochdale. They would manage to interview the witnesses and members of the family within a week of the…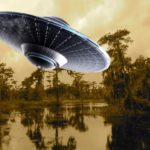 The Louisiana Sightings – UFOs In The American Deep South
August 27, 2018 6:21 pm
Louisiana, like all of the American South, is an enchanting place, full of legends and folklore. And, it would seem, UFO sightings in an apparent abundance. These sightings have happened for decades and continue today, but one particular two-month period in the late-1970s would see the skies over the bayou seemingly awash with strange, glowing lights that many Louisianans believed were cosmic visitors from another world. While we will look at some of those sightings in a moment, a strange incident took place more recently in the early hours of…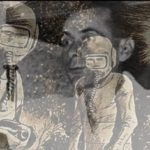 Bruno Facchini's 1950 Extraterrestrial Encounter In Varese, Italy
August 23, 2018 6:36 pm
The encounter of factory worker, Bruno Facchini in April 1950 is one of Italy's most intriguing UFO encounters and one that occurred just prior to several waves of UFO sightings that would last until the world wide panic of 1954. The incident has been the subject of several investigations by some of the most respected UFO researchers of their respective times. Aside from the credibility of the witness over many years, as well as the physical evidence at the scene itself, it is perhaps some of the finer details innocently…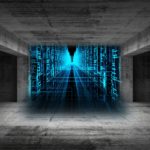 Intriguingly Mind-Bending Digital Reality Simulation Theories
August 15, 2018 7:49 pm
Theories of our reality have occupied humanity since antiquity. Even such great thinkers and philosophers as Plato, for example, wondered thousands of years ago if our surroundings were as we perceive them to be. The Chinese philosopher, Zhuangzi, would describe life as "the great dream" around 369 BC. Perhaps one of the most interesting speculations comes from Rene Descartes, who in the 1800s suggested that the collective reality could be controlled and changed by an "all-powerful, invisible demon". Similarly, although slightly less dramatically, eighteenth-century philosopher, George Berkley would state that…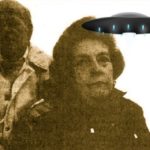 The UFO Sighting That Was A "Family Secret" For Over Thirty Years!
July 28, 2018 6:35 pm
Joan Vincent, along with her husband, Roy, would witness a UFO over the skies of Cornwall one evening in 1965. It was a sighting they would keep secret to all but close family until 1998 when they would finally speak of the encounter. Perhaps it was Joan Vincent's long-standing position as a county councilor that encouraged her to maintain her silence. At a time when most were labeled "crazy" if they were to speak of such encounters, it is easy to understand why the sighting remained the Vincent family secret…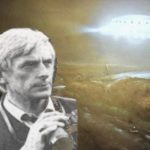 The Tony Dodd UFO Sightings That Sparked An Alien Investigator
July 21, 2018 5:29 pm
Tony Dodd is quite rightly still viewed as one of the leading UFO investigators in the UK, even after his death in 2009. Not only was his influence crucial in the organizing of independent UFO research in the United Kingdom, his influence was global with the international reach of his investigations. Dodd was not a lifelong UFO or space enthusiast. At the time of his first sighting in 1978, he was a North Yorkshire Police sergeant. And a highly respected one at that. Dodd would continue to see these mysterious…
The Origins Of Friday The 13th Being Unlucky
July 13, 2018 1:50 pm
Perhaps most of us will think of a 1970s horror movie set by a lake when Friday the 13th comes up in conversation. Or some of us will keep an extra eye out for black cats and the direction they are walking. Or even take extra care not to walk under any ladders. The fact is, most of us know the date is famous for being unlucky, but many are perhaps uncertain of why. Although there are many theories, historically, one stands out from the rest. On Friday 13th October…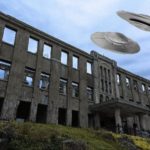 UFO Encounters Of The Korean War
June 30, 2018 3:59 pm
Most UFO enthusiasts are more than aware that times of conflict are usually mirrored by increases in UFO sightings in the conflict zones. The Korean War of the early-1950s, it would seem, was no exception. An absolute plethora of strange encounters with disc-shaped crafts and glowing lights of various colors are on record during this time. And while many are officially dismissed as "balloons" or "meteors", the details in them that match with other sightings suggests there is likely much more to many of them. One particular sighting was witnessed…