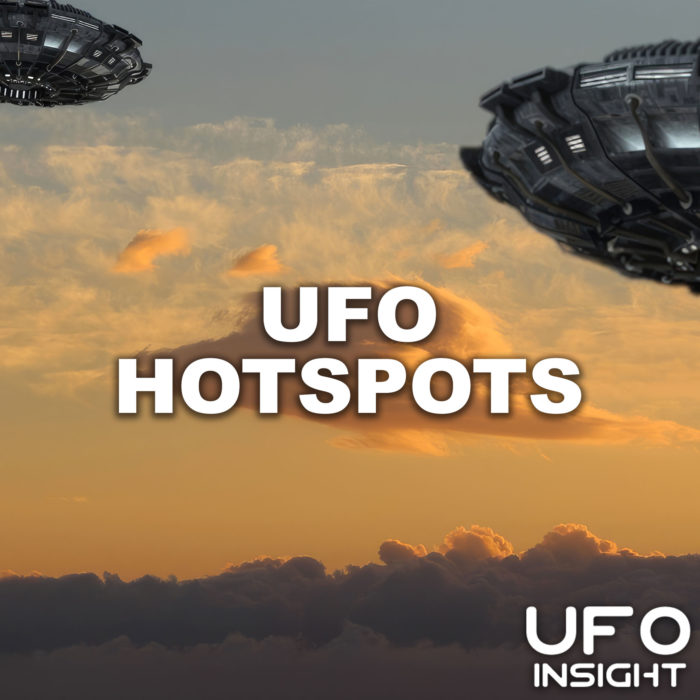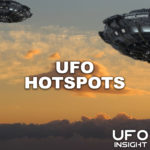 In this engaging episode of the UFO Insight Podcast, our seasoned researcher Marcus Lowth embarks on a riveting exploration of UFO hotspots — locations across the globe with a surfeit of UFO reports and alleged alien abduction claims. These regions, peppered around the planet, are enigmatic nexuses that seem to magnetize unidentified flying object occurrences, a pattern that has intrigued UFO researchers and enthusiasts alike.
The narrative unfolds with a deep dive into 'UFO Alley,' a term coined in the UFO research community to denote an area with a high frequency of sightings. A mysterious corridor of the unexplained, 'UFO Alley' is a term that encapsulates regions experiencing a surge of UFO activity. It's a journey through these invisible highways in the sky that so frequently serve as the stage for these otherworldly encounters.
Marcus then sets his analytical gaze on hotspots nestled within the United States, shedding light on the clustering of incidents within these regions. Each location, teeming with its unique blend of sightings and encounters, only amplifies the enigma that surrounds the phenomenon of UFOs.
The journey continues as Marcus travels further south, towards Latin and South American hotspots. These locations, rich with a diverse array of UFO sightings, add another layer of complexity to the global UFO puzzle. In these regions, where the ordinary and extraordinary often meet, the accounts of UFO encounters serve as a testament to the universal nature of the UFO phenomenon.
Finally, the exploration ventures into the Southern Hemisphere with a focus on Pine Gap and the Bass Strait. The episode brings into focus Pine Gap, the top-secret American-Australian joint defense facility often linked with UFO lore, and the Bass Strait, notorious for its cluster of unexplained disappearances and sightings.
The question that looms large in this episode is why some locales seem to be UFO magnets, attracting more than their fair share of encounters. Marcus offers insights, not answers, fueling the debate and, in keeping with the ethos of UFO Insight, leaving listeners to "make up their own mind".
This episode promises to deepen your understanding of the global distribution of UFO sightings, shedding light on the intricacies of these hotspots. Join Marcus Lowth as he unravels the enigma of UFO hotspots, a voyage that may ultimately bring us a step closer to unlocking the truths of the UFO and alien question.
View the original podcast release page here:
https://www.ufoinsight.com/podcast/ufo-hotspots
You can check out our article on UFO Alley here:
https://www.ufoinsight.com/ufos/sightings/ufo-windows-united-kingdom
You can view our article on Pine Gap here:
https://www.ufoinsight.com/conspiracy/government/pine-gap-secret-alien-technology
You can view our article on Chile's UFO encounters here:
https://www.ufoinsight.com/ufos/sightings/alien-alley-ufo-activity-chile
TIMESTAMPS
0:00-0:40 Introduction
0:40-9:08 UFO Alley
9:08-10:44 Hotspots Around The United States
10:44-20:28 Latin and South American Hotspots
20:28-25:27 Pine Gap and the Bass Strait
25:27-27:12 Summary
The entire narration script and spoken narration audio track are copyright © UFO Insight.  Music, jingles, and complementary sounds may be used under license.