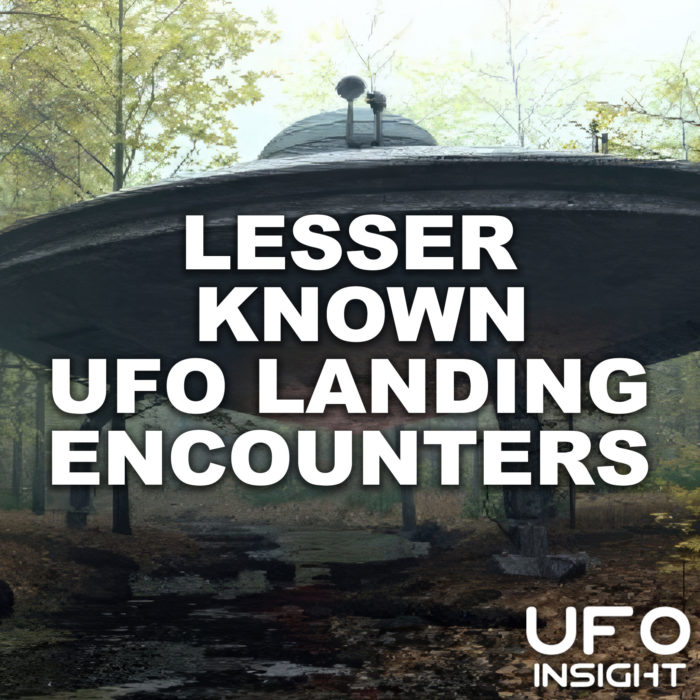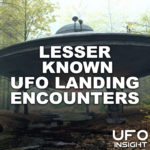 In this riveting episode of the "UFO Insight Podcast", Marcus Lowth, a fervent researcher with deep-seated roots in the study of UFOs and the broader paranormal, delves into the enthralling world of UFO landing encounters that may not have made headline news but are equally enthralling.
Starting in the heart of London, in 1955, we're taken on a journey to a sunlit street where an outlandish event transpired before the eyes of many, forever altering their perception of reality. Imagine a mid-day hustle-bustle only to be interrupted by a sudden UFO landing – a memory ingrained in the minds of those who beheld this otherworldly object. The Bexleyheath Landing Incident remains an enigma, with its vivid tales leaving many to wonder what truly landed that fateful day.
Transitioning from the urban landscapes of London, we traverse to the picturesque locale of Trans-en-Provence in France. The UFO Landing in Trans-en-Provence is another captivating occurrence, where a keen observer managed to gather an astonishing amount of detail about the mysterious craft. Despite thorough scrutiny by various agencies from the police to UFO experts, this incident maintains its cloak of mystery.
Yet, France wasn't done with its share of the unexplained. The countryside paints a scenario where Maurice Masse, a diligent farmer, experienced more than just an encounter. His narrative of the Encounter of Maurice Masse details the chilling moment he faced paralysis at the hands of a humanoid emerging from a landed UFO.
Shifting our gaze to the vast expanses of the United States, the Delphos Landing in Kansas beckons. A renowned event from 1971 where, amidst the vast plains, a UFO didn't just make its presence known but left behind an uncanny residue as evidence of its visit. This episode doesn't stop there, leading us to The Cherry Creek UFO Landing – an incident from 1965 where an eerie object graced the skies, not once, but twice, over a New York farm, becoming a family's indelible memory.
Wrapping up our journey, we land in California, 1977, for the Contra Costa County UFO Encounter. Here, adrenaline mixes with intrigue as three teenagers find themselves facing not just a futuristic UFO landing but also the surreal sight of extraterrestrial beings heading their way, prompting an escape and a subsequent police report.
Join us on this whirlwind exploration as Marcus Lowth, with his expansive research spanning nearly two decades, stitches together tales that beckon listeners to question, ponder, and – as always at UFO Insight – make up their own minds. Whether you're a long-time enthusiast or a curious newcomer, this episode is a treasure trove of lesser-known UFO encounters waiting to be discovered.
View the original podcast release page here:
https://www.ufoinsight.com/podcast/lesser-known-ufo-landing-encounters
TIMESTAMPS
0:00-0:34 Introduction
0:34-3:27 The Bexleyheath Landing Incident
3:27-7:53 UFO Landing In Trans-en-Provence
7:53-8:54 The Encounter Of Maurice Masse
8:54-10:46 The Delphos Landing, Kansas
10:46-15:26 The Cherry Creek UFO Landing
15:26-20:11 The Contra Costa County UFO Encounter
20:11-21:41 Summary
The entire narration script and spoken narration audio track are copyright © UFO Insight.  Music, jingles, and complementary sounds may be used under license.