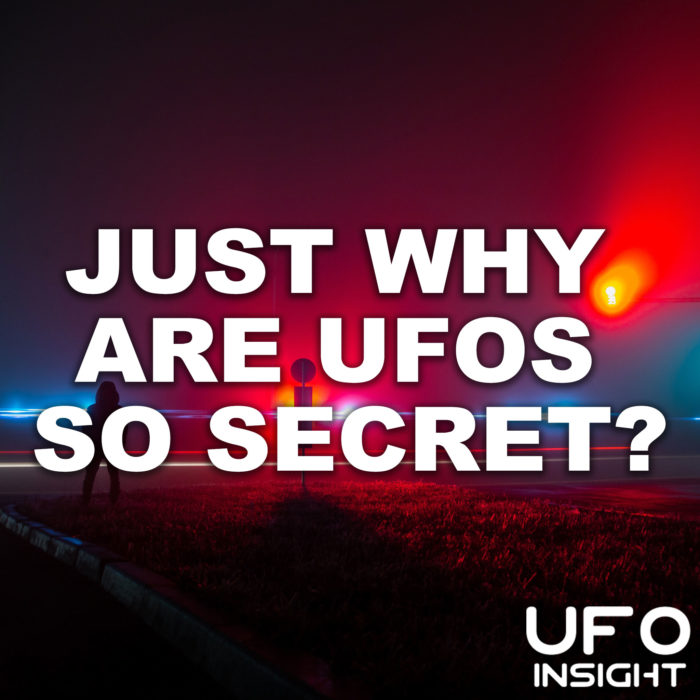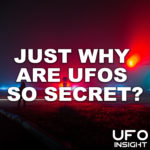 UFO Insight's Marcus Lowth examines just some of the reasons offered as to why UFOs are kept so secret in this latest edition of the UFO Insight podcast.
Could it be possible, for example, that society would break down if it learned of the existence of extraterrestrial life from other planets, particularly if that alien race had hostile intentions toward humanity? Or might there be a concern that the religions of the world would simply crumble into chaos, perhaps triggering various holy wars? Or might the reason for UFO secrecy revolve around alleged secret deals arranged by the shadow government and these apparent aliens?
There are also other possibilities to consider. Just one of these is that many of these UFO sightings are the result of atmospheric phenomena and that the reason for remaining tight-lipped on this is attempted by several governments in order to weaponize this atmospheric power. Perhaps, though, the simple reason for keeping UFOs top-secret is down to the propulsion systems, and how knowledge of them might change the balance of power around the world.
Marcus Lowth has researched UFOs and all aspects of the paranormal for almost two decades and has written and overseen UFO Insight since 2016, also appearing on several podcasts discussing everything from UFOs and aliens to the paranormal, and ancient mysteries.
You can check out our article on the reasons for UFO secrecy here:
https://www.ufoinsight.com/ufos/cover-ups/reasons-ufo-secrecy
And check out our article looking at some of the claims of Bob Lazar here:
https://www.ufoinsight.com/conspiracy/government/classified-atom-bomb-propulsion
Chapters
0:00-1:36 – Introduction
1:36-5:09 – Breakdown Of Society
5:09-6:50 – Self-Fulfilling Prophecies
6:50-8:59 – A Hijacking Of The Moment
8:59-12:43 – Top-Secret Government Projects
12:43-14:42 – Attempts To Weaponize Natural Phenomena
14:42-16:21 – Aliens Are Keeping UFOs Secret
16:21-24:36 – The Propulsion Systems
24:36-26:15 – What If There Are No Secrets?
26:15-28:28 – Summary