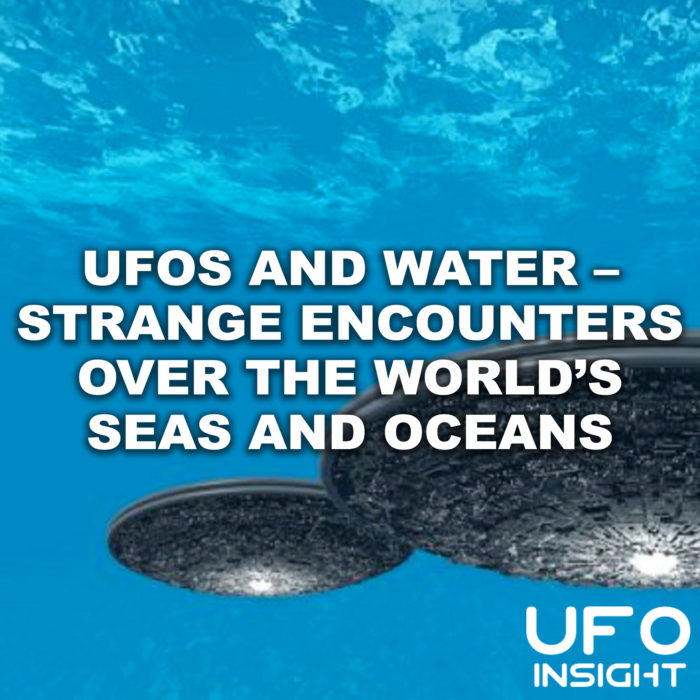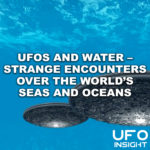 UFO Insight's Marcus Lowth explores the strange connection between UFOs and the oceans, seas, lakes, and rivers of the planet. Why are so many UFO sightings reported over or near water? Why are there so many people witnessing this otherworldly craft emerging from and disappearing under the water?
There are also many claims from alien abductees who claim not to have been taken into the far reaches of space but deep below the waves to underwater bases. Could it be possible that these apparent alien entities have a permanent presence under the waters of our planet? Might this explain why so many UFO sightings take place near coastal areas?
Marcus Lowth has researched UFOs and all aspects of the paranormal for almost two decades and has written and overseen UFO Insight since 2016, also appearing on several podcasts discussing everything from UFOs and aliens to the paranormal, and ancient mysteries.
You can check out our article on the Baker family encounter here:
https://www.ufoinsight.com/ufos/close-encounters/baker-family-ufo-lake-erie
And you can read about the USS Memphis incident here:
https://www.ufoinsight.com/ufos/close-encounters/uss-memphis-underwater-ufo-presence
View the original podcast release page here:
https://www.ufoinsight.com/podcast/ufos-and-water-strange-encounters-over-the-worlds-seas-and-oceans
Chapters
0:00-0:34 – Introduction
0:34–1:55 – Just What Is The Connection
1:55–4:22 – Alleged Alien Bases Of The UK And Europe
4:22–6:17 – The Lakes Of The Americas
6:17–8:21 – The Lake Baikal Incident
8:21–14:35 – The UFO Encounter Of The Baker Family
14:35–20:01 – The USS Memphis Incident
20:01–23:10 – Alien Abduction And Underwater Bases
23:10–26:05 – Lesser-Known Encounters With Underwater Bases
26:05–27:39 – Summary
The entire narration script and spoken narration audio track are copyright © UFO Insight.  Music, jingles, and complementary sounds may be used under license.