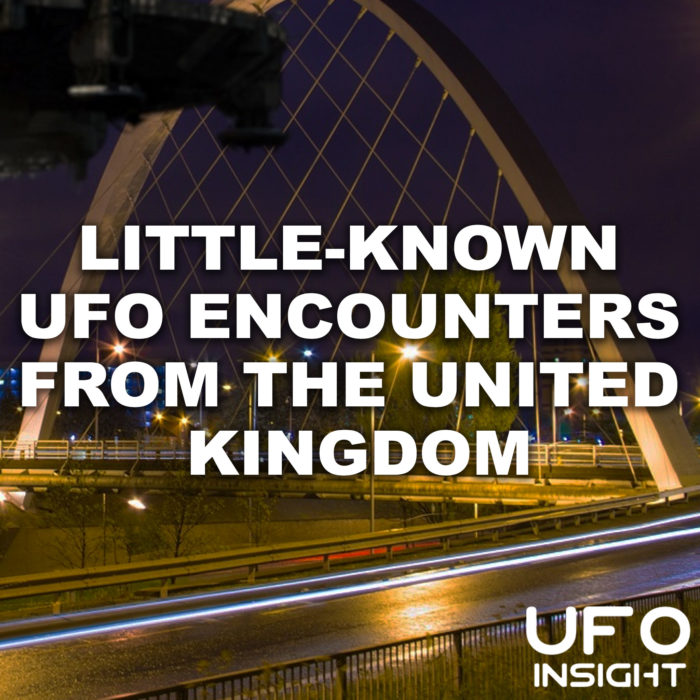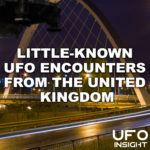 UFO Insight's Marcus Lowth explores five little-known UFO encounters to have taken place in the United Kingdom, three of which are exclusive encounters reported direct to Marcus himself, in this latest edition of the UFO Insight podcast.
An encounter that took place in Yorkshire in 1984 saw a 6-year-old boy seemingly abducted by humanoid aliens from the fields at the back of his house – an encounter he didn't fully remember until almost a quarter of a century later.
Another encounter unfolded in Lyme Park just outside of Manchester on Christmas evening 1975, and, from the investigation of the witness, there appear suggestions that the encounter has been discreetly covered over with missing newspaper copies from the time in question.
William Dickson witnessed a bizarre, glowing orb from his house in Glasgow, Scotland in the early 2000s, an event that he has not spoken of publicly until speaking to UFO Insight.
Marcus also examines alien abduction cases from the research files of one-time leading UK UFO investigator, Tony Dodd – that of "Sharon" from Yorkshire, who would discover she had been abducted on several occasions going back to being a young child, and mother and daughter, Carol and Helen Thomas, who had a bizarre experience in an alleyway one morning while walking to work.
Marcus Lowth has researched UFOs and all aspects of the paranormal for almost two decades and has written and overseen UFO Insight since 2016, also appearing on several podcasts discussing everything from UFOs and aliens to the paranormal, and ancient mysteries.
You can check out our article on the Lyme Park UFO encounter, and other UFO sightings in Manchester here:
https://www.ufoinsight.com/ufos/sightings/persistent-ufo-manchester
You can read about the Carol and Helen Thomas abduction here:
https://www.ufoinsight.com/aliens/abductions/alien-abduction-carol-helen-thomas
Chapters
0:00-0:38 – Introduction
0:38-7:27 – The UFO Encounter Of PT
7:27-10:14 – The Lyme Park UFO Encounter
10:14-12:53 – The William Dickson Orb Incident
12:53-20:31 – The Alien Abduction Encounters Of "Sharon"
20:31-24:13 – The Alien Abduction Of Carol And Helen Thomas
24:13-25:42 – Summary
The entire narration script and spoken narration audio track are copyright © UFO Insight.  Music, jingles, and complementary sounds may be used under license.