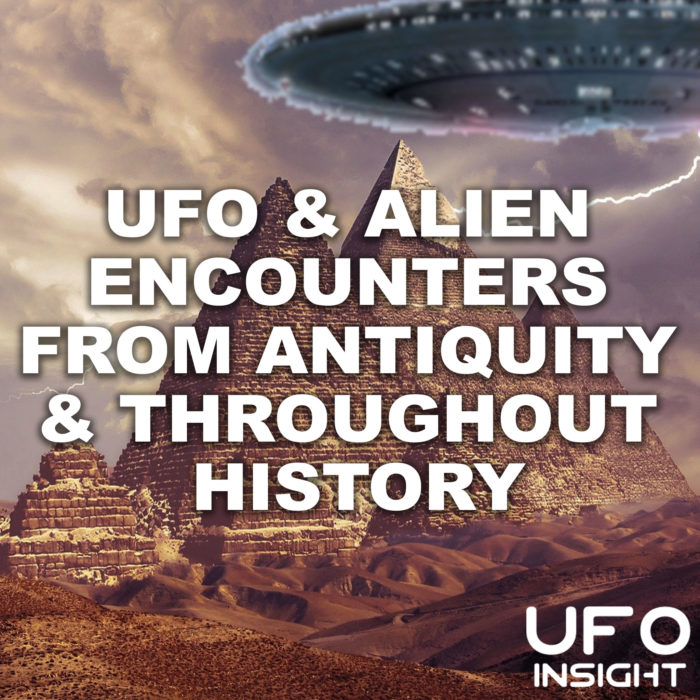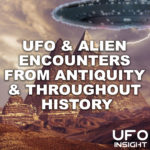 UFO Insight's Marcus Lowth examines just some of the many documented UFO encounters throughout history, going back to the times of ancient Egypt and the Roman Empire, through the Middle Ages, and to the strange encounters of the early years of America.
Does the Tulli Papyrus contain one of the earliest recorded UFO encounters? Or, given their meticulous record-keeping, can take as credible the many reports of strange aerial objects over the territory of the Roman Empire?
And what should we make of even stranger encounters of strange, futuristic aerial vehicles seemingly locked in battle overhead, witnessed by hundreds of people at various times in history?
As we might imagine, there are also many encounters reported by the Pilgrims as they spread out across America in its early decades, including some from eventual presidents of the country. In short, history is littered with documented reports of strange objects in the skies at a time when there really should have been very little, if anything, up there.
Marcus Lowth has researched UFOs and all aspects of the paranormal for almost two decades and has written and overseen UFO Insight since 2016, also appearing on several podcasts discussing everything from UFOs and aliens to the paranormal, and ancient mysteries.
View the original podcast release page here:
https://www.ufoinsight.com/podcast/ufo-and-alien-encounters-from-antiquity-and-throughout-history
You can check out our article on apparent contact events in ancient writings:
https://www.ufoinsight.com/aliens/encounters/ufos-aliens-ancient-writings
You can also more about UFO sightings in the American wild west here:
https://www.ufoinsight.com/ufos/close-encounters/ufo-encounters-wild-west
Chapters
0:00-0:41 – Introduction
0:41-3:29 – The Tulli Papyrus Sighting
3:29-9:04 – UFO Sightings Of Ancient Rome
9:04-10:34 – Sightings Of The Dark Ages
10:34-11:58 – UFO Encounters From Ancient Japan
11:58-12:49 – Bizarre Encounter Over St. Albans
12:49-16:19 – Examples Of UFOs Locked In Battle
16:19-17:17 – First Recorded UFO Sighting In Russia
17:34-19:05 – Documented Reports Of The Industrial Era
19:05-25:14 – Sightings Of America's Early Years
25:14-26:29 – Encounters Of Early US Presidents
26:29-28:32 – Summary
The entire narration script and spoken narration audio track are copyright © UFO Insight.  Music, jingles, and complementary sounds may be used under license.