Unless you self-isolate as a part of your daily life, and have done so without a television or access to the internet for the last month or so, you will be more than familiar with the coronavirus (COVID-19) outbreak. However, given the onslaught of information, disinformation, and the many questionable sources of information among both, it is still hard to get a grasp on what genuinely appears to be the most significant global health crisis since the Spanish Flu of a century ago.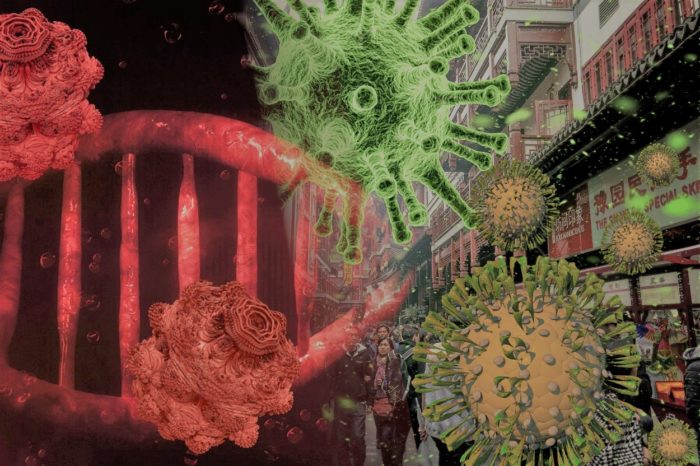 As we might imagine, such times are a breeding ground themselves for conspiracy and outlandish claims, and while we will indeed look at such angles, our regular readers will find this piece – which we will update regularly – a little more grounded and cautious than to simply submit to wild speculation.
As figures stand at the moment (and these are increasing daily) around 185,000 people are confirmed to have the virus with over 7,000 people dying as a result. Those figures are likely to be much higher, both for reasons of unknown cases, and, in some cases, possible underreporting.
What Is It And Where Did It Start?
We have seen several coronavirus outbreaks in the 2000s alone, perhaps most well-known being the SARS outbreak in 2002-2003. It has been known to scientists for some time, and the COVID-19 outbreak of 2019-2020 appears to be a new coronavirus strain that, for the most part, has caught the world unaware.
Given the best information at the time of writing, it appears that the starting point of the COVID-19 outbreak was in Wuhan, China. More specifically – at least according to reports at the time – a market in the region, the Huanan Seafood Wholesale Market.
We should note, that while there is ample evidence that the virus most certainly came through the marketplace and, almost certainly played a significant role in the spread of the disease, it is not absolutely certain that it was the definite starting point of the outbreak.
Although it wasn't officially confirmed until January 2020 that a "new viral outbreak" had been identified in the city of Wuhan, the first known case appears to date back to 17th November, at least according to the South China Morning Post's review of government data. The person remains anonymous, with the only detail being that they were in their mid-fifties.
What is perhaps interesting, at least in retrospect, is that when later cases began to arise between 8th and 12th December, there appeared to be no link between the first "patient zero" and later cases. It was, however, during this period in early December that a link was discovered between the Huanan Seafood Market and two of the first seven confirmed cases.
A paper published by the Chinese Center for Disease Control and Prevention (CDCC) identified that "pneumonia of an unknown cause" was present in multiple residents just before Christmas 2019 (although it wasn't reported until 1st January 2020). Sampling of patients with the mystery condition were taken on Christmas Eve, and two days later, they identified a "SARS-like coronavirus" as the cause of the mystery outbreak. It was also during this period that several medical staff at two different hospitals in Wuhan were reporting the same symptoms as their patients.
Further Links To The Huanan Seafood Market
According to a later article by the CCDC on 31st January, further links were established with the Huanan Seafood Market on 29th December by Wuhan Hospital when they noticed that four patients showing signs of the mystery illness all had direct links and had contact with the market. After the hospital made the CCDC aware of this, an immediate investigation went into action, with more cases of the coronavirus linked to the marketplace.
The first official death from the virus was reported on 9th January, a 61-year-old man who had significant underlying health issues. He was also a "regular" to the seafood market at the apparent center of the outbreak.
By the 21st January, almost 300 cases were identified, and while most, at that stage, were in and around Wuhan, there were others now appearing in other cities around the country. The following day, however, according to a report by the World Health Organization (WHO) cases were confirmed in Hong Kong and Macau. From there, reports would come in daily of confirmed cases around the region, spreading to Japan, Vietnam, South Korea, and Thailand. In fact, it was also around this time when the first cases of the virus appeared in Australia, as well as the United States in Washington state and Chicago respectively – each of whom had traveled from the Wuhan region.
A Rapid Global Spread
As the world watched as February gave way to March, cases of coronavirus began to appear all over the globe.
Many people would find themselves quarantined in their destinations, one example being holidaymakers in Spain, who would find themselves in a lockdown situation in early March. Indeed, many countries would follow suit, with France banning public events with more than 100 people and asking its citizens to only leave their homes for essentials. Denmark would also impose a complete lockdown of its citizens, while most other countries around Europe would begin closing its borders.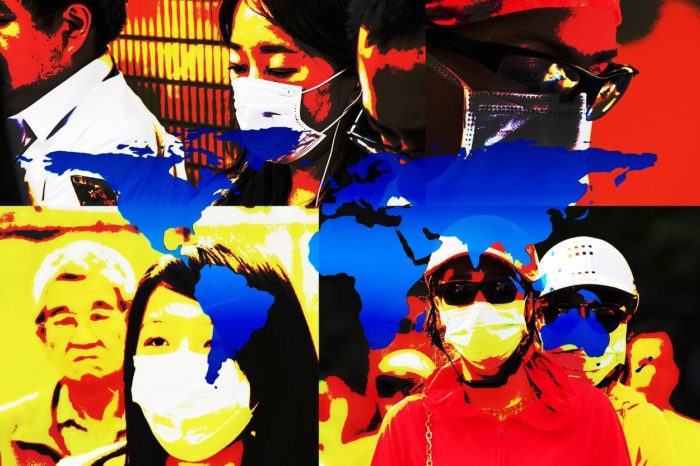 In America, cities have also begun to lockdown, including New York and Los Angeles, while the states of Ohio and Massachusetts have taken very similar action. More lockdowns across America are expected to follow. We will update you on developments in the United States in the next day or two, as not only has the coronavirus taken hold there as it has elsewhere, the policy of the American government has seemingly undergone a complete U-turn in the last 24 hours, with a state of National Emergency being declared and funding being unlocked in unprecedented amounts. Indeed, the story of COVID-19 in America – the richest nation on Earth – is still very much an unfolding event and one we will return to repeatedly here over the coming weeks.
Two European countries, however, are particularly interesting – at least as things stand at the moment. One for their apparent lack of action and seemingly disinterested stance on the issue. And one, who we will look at next, where a second surge of the outbreak took hold.
Italy – The "Ground Zero" Of Europe
While it was inevitable that the coronavirus would reach other parts of the world, when it arrived in Europe, Italy was hit hard with an outbreak and rapid spread on a similar scale to the initial outbreak in China.
So much so that on 9th March the entire country – all 60 million residents – were placed into lockdown. At that time, just over 9,000 people were confirmed to have the coronavirus, with 463 people having died from it. By the time of writing on 17th March, the number of people infected had tripled, with 27,890 known cases. The number of deaths, however, had increased by almost five times, with 2,158 people known to have died from the virus, with just short of 1,000 of those deaths happening in the three days leading to the 17th, and 368 deaths recorded in 24 hours.
There are several schools of thought as to why the outbreak in Italy was so rapid, as well as why they are, according to some figures, operating with a 4% death rate, which is significantly higher than other European countries.
The overall feeling is that the virus was, in fact, present and circulating around Italy long before the first official case on 20th February in Codogno in Lombardy. According to Stefano Paglia, who is the head of the emergency ward at Codogno hospital, several cases of pneumonia in the hospital were likely, in retrospect, unknown cases of COVID-19.
This would perhaps explain why the northern part of the country is seemingly worst hit, with around 85% of the known cases being in the region, as well as recording many of the known deaths.
A Silent Killer
The mortality rate in Italy, as we mentioned above is remarkably high at 4%. And whether that figure declines with more testing and data remains to be seen.
Similar to why the outbreak occurred so quickly in Italy, there are several theories as to why the mortality rate is so high. Some look to the fact that the authorities were simply not aware that the virus was present in the country. Indeed, if we accept that there were cases in December 2019 in Italy – at a time when the Chinese government was still themselves attempting to gauge what was happening in their country – then those coronavirus cases would have been treated as seasonal flu, with many not undergoing treatment at all while still being contagious.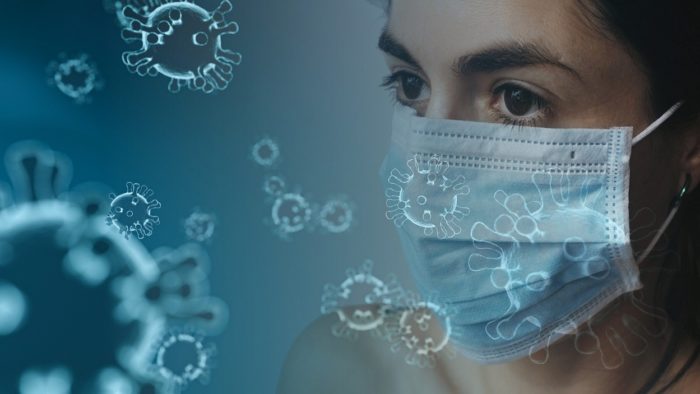 In that respect, the coronavirus was indeed a silent killer stalking the Italian population. And what's more, it would have had almost two months to spread before the first confirmed Italian case. A researcher for the Department of Infectious diseases at the Italian National Institute of Health would claim that many of these silent cases coincided with the usual "peak of influenza". This meant the virus was spreading undetected and undeterred. Riccardo would state to TIME that "by the time we realized it, there were a lot of transmission chains happening!"
Another reason for such a high death rate is that the country has one of the oldest populations in Europe, with many people in the 65-plus age group. In fact, records at the time of the lockdown suggest that the average age of those who have died from the virus in Italy is 81 years old.
Connections To High Levels Of Pollution
According to Lorenzo Casani who is the health director for an elderly person's clinic in northern Italy, the air pollution in the region has also played a factor in the high death rate. Casani would state in the same TIME article that "Studies have shown a high correlation between mortality rates and viral respiratory conditions and pollution!"
According to statistics by the IQAir who monitor such things, Italy has almost a quarter of the top 100 most polluted cities in Europe. As a side note, and we will turn our attention to the United Kingdom in a moment, might this explain, aside from the higher population, why London appears to be seeing rapidly more cases than other parts of the country (at least as of mid-March)?
It is certainly hard to be critical of the Italian response to the virus. Even before the first confirmed case, they were putting measures in place to restrict the entry of the virus into the country. However, if it was already present inside Italian borders as far back as December 2019 then these measures were already too late (through no fault of the Italian government). Furthermore, there are some schools of thought that suggest some people may have been deterred from revealing their country of departure, traveling instead on connecting flights.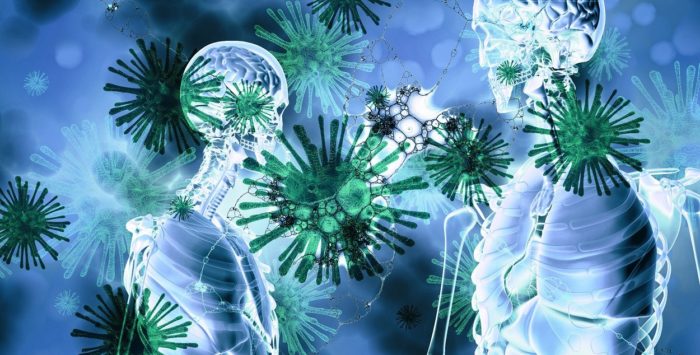 Regardless, many have applauded Italy for the measures it has taken, including the World Health Organization, who would state that the country's "bold (and) courageous steps" and the "genuine sacrifices" would help in slowing the spread of the virus.
Not all were full of praise, though. John Edmunds of the London School of Hygiene and Tropical Medicine would state that although they would have a "short-term impact", they would only "delay the epidemic".
It is perhaps the case that Edmunds has missed the point here. Given Italy's health system – which much like in the UK has been underfunded for years – is already at breaking point. A delay in the spreading of the virus would indeed ease some of that pressure and would certainly force the country into drastic measures should cases continue to increase undeterred.
What is particularly confusing about Edmunds stance is that the UK government, who we will turn our attention to next, claims that easing pressure on their health service to delay the spread of the epidemic is exactly what they are trying to do. As we shall see, though, confusion appears to be the only consistent aspect of the UK government's response.
Italy – Over 11,000 Known Deaths And Rising!
Italy remains the nation with the highest number of deaths connected to the coronavirus outbreak, with 11,591 people known to have died at the time of writing (30th March). In the three days leading to the 30th March Italy had experienced daily death counts in excess of 900, 800, and then 700. However, as we have stated before, the fact those rates are coming down will likely prove to be very misleading, with further spikes expected over the coming days.
Like much of Europe, the Italian health system is rapidly approaching breaking point, with makeshift hospitals and morgues in place as the Italian authorities struggle to stay on top of the number of people passing away.
The lockdown measures are some of the toughest in Europe and have been in place for a considerable time (by comparison to other European countries). Questions still remain, however, as to why the mortality rate is so high in Italy.
We have written before of the particularly elderly age of the Italian nation. However, some experts are beginning to question whether the "method of testing" is providing the "full picture about infections".
The head of the infectious disease unit at Sacco Hospital in Milan, Dr. Massimo Galli, would state that the official figures were "not representative" of the true figures, claiming, in reality, it will be "much, much more".
We will, of course, continue to monitor events in Italy, not only as it was the apparent start of the true arrival of the virus in Europe meaning they are generally a week or so ahead of the rest of the continent, but how they react and how events themselves react to that reaction might be telling of how the rest of Europe subsequently acts.
The United Kingdom – A Unique "Breeding Ground" Of (Political) Opportunism Amid An Equally Unique Situation!
Unlike many other affected countries, especially since the beginning of March, the United Kingdom seemingly appears unwilling to put its citizens above the interests of business. Singapore, for example, was recently highly critical of the Boris Johnson-led government, claiming that it "wasn't trying to contain the virus".
They are far from the only ones to criticize the United Kingdom's response, or lack thereof. Not least the criticism that came from inside the UK itself from a wide-ranging collection of concerned politicians, academics, and medical doctors highlighting of the government's seemingly lethargic and haphazard approach to the spread of the coronavirus.

Indeed, given that the Brexit vote was won, in part and according to some, off the back of propaganda of "having had enough of experts" it is highly questionable that those very same people are now endorsing their (again) criticized decisions as "following the science" (or experts).
Indeed, the Brexit fiasco makes the United Kingdom a truly unique breeding ground, if not for the virus itself, but for the continued sowing of hatred and distrust among the population by the very people who are supposed to unite and lead us. And the coronavirus only makes that realization more urgent, as the empty shelves across the country highlighted.
That many people are questioning the true motivation of the current UK government – largely made up of the same people who not only unleashed Brexit but are still delaying investigations into Russian interference in the questionable referendum of 2016 – is perhaps telling of this realization, if indeed it might have come a little bit too late.
A Need To Later Reflect On The Decisions Of Corporate Britain!
Small businesses – largely because of a general lack of help or direction from the powers that be – have been pretty much left to fight for themselves in the United Kingdom – at least at this stage as of early March. That uncertainty, however, is infectious in a counterproductive way (through no fault of small business owners themselves) and is yet to be fully addressed by government.
Large corporations, however, that for the most part have a far better chance of surviving the economic impact of the virus (especially if billion pound "bailouts" are granted to them) have been equally as slow and largely disinterested in their staffs' collective concerns – particularly around areas of pay and what to do if schools close and parents have no one to look after their children, certainly if the concerns in various online forums are to be believed.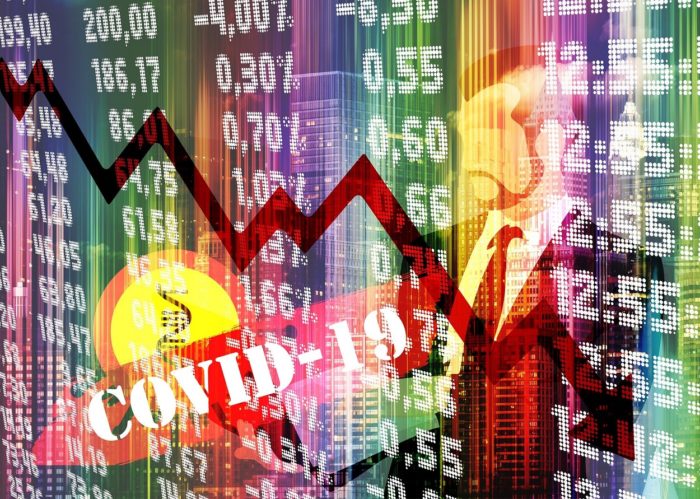 Generally speaking, it would appear any communication between those who run such corporations is limited mainly to corporate interests, maintaining profits, and nothing of the real concerns of their employees. Similar to small business owners, this stress and uncertainty is counterproductive in staff, not to mention equally harmful to their health. Indeed, we might argue that there is a moral responsibility to address such concerns and take action on them.
It very well may come to pass that, much like political parties, corporate businesses might find themselves with a lot to answer for when all is said and done.
The Confusion In The UK Continues
On Monday 16th March, a week after the Italian government ordered its country into lockdown, the UK government continued to lag behind other European countries (and even many parts of the United States and Canada) by refusing to order a similar lockdown in the UK. This was despite growing calls from medical professionals, both in the UK and abroad to do so.
It is perhaps interesting to note that Johnson did not order theatres, pubs, clubs and any other business that revolved around mass gatherings to close, he only advised it. This is important for several reasons.
Firstly, it shifts the blame for any consequences of such temporary closures to the businesses themselves and, in turn, allows those same businesses to "lean" on their staff to continue coming to work even though it is against government advice. We have all heard stories of uncaring bosses using the "you're lucky to have a job" line during the 2008 recession. If statements on online forums are to be believed, this is very much the attitude again, at least in some quarters.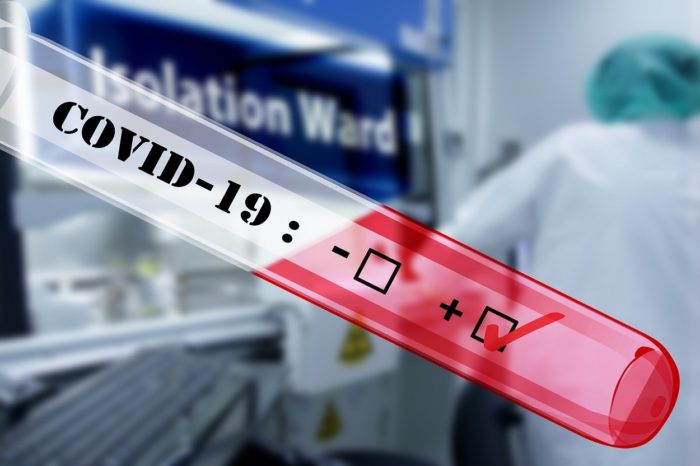 More importantly, and this is in principle (as we will move on to in a moment), because these closures are advisory, insurance companies would unlikely payout for such action, meaning the costs – barring government intervention – would fall squarely on the respective businesses concerned. Whereas an official order to force businesses to close would mean, insurance companies would foot the bill.
Here, though, is where we have the important caveat.
According to the Association of British Insurers, "the vast majority of firms won't have purchased cover" that will cover an "infectious disease". This means, that even should the government force such businesses to close, they will receive no compensation.  Even those that have purchased such extra cover – typically bigger businesses – will have to scan the small print as to the specifics of their policy.
No Support, No Guidance, No Help!
Once more, this incoherent and overall confusing advise was once more roundly criticized. Not least due to the fact that no significant assistance appears to be in sight, with many calling on the government to make "wartime-type" decisions to keep such businesses afloat, and the population safe. One such critic, Kate Nicholls, would accuse the government of "shut(ting) the hospitality industry without any support", further stating that the half-hearted announcement would "lead to thousands of businesses closing their doors for good, and hundreds of thousands of job losses".
Such intervention is needed, and desperately. The more such workers are forced to work in such environments, the increased chance they have of contracting the virus. At that point, they will spread it to others before they become too ill to work. Those they have infected will themselves spread it to others before they become too sick to work and so on. Such a strategy would leave more people infected – possibly dead – and would leave businesses in the same predicament, in that they wouldn't be able to operate due to decreased staffing levels. Not to mention the burden an increase in ill people would take on the National Health Service.
We should perhaps look to other countries, both in Europe and the United States, who have put significant funding into ensuring that no one loses their jobs and no businesses fold due to the coronavirus crisis. Several countries in Europe, including Italy and France, have introduced utility bill holidays and mortgage breaks. All of these moves leave the UK response looking significantly lagging behind, and most certainly inadequate. Even more so when we look at countries such as Hong Kong who plan to give each of their citizens HK$10,000.
At the time of publication, a breaking news announcement saw a multi-billion pound support package announced – which we will examine over the coming days – but as before, many questions were left unanswered with the overriding message that "further announcements" would follow. And what's more, these support packages are essentially loans (with interest) which many businesses simply might struggle to pay back.
You can view that news conference below.
(Baby) Steps In The Right Direction!
The United Kingdom would continue to use a "baby-step" approach, finally issuing orders to shut such venues as clubs, pubs, restaurants, theatres, and other places that encouraged public gatherings. While evidence was clear enough to some, some businesses were left in a state of limbo as to whether they could open or not. With mounting cries from politicians, academics, and the general public for an ordered "lockdown", many businesses opted to shut their doors, waiting for further government advice in the meantime.
However, as the weekend began, while the vast majority of British citizens did adhere to "stern advice" to stay indoors if they could at all help it, there were still scenes of crammed supermarkets as people who had not had a chance to do a weekly shop, or who had struggled to secure online delivery slots rushed to outlets around the country to stock up on supplies. It is hard to blame many – after all, there were still no real procedures in place to install social distancing while doing what is quite obviously a needed shop for groceries.
Far different, though, were those who chose to flock to the beaches or other places of leisure such as public parks and outdoor gyms. The action led to much criticism of those who flaunted the advice so brazenly. Just to give an example of the sudden surge of public gatherings despite the advice to not do so, Mount Snowden National Park would experience its busiest ever weekend – despite issuing plea after plea for people to stay away.
Other details of an economic concern were released concerning the government's financial packages in order to cover the wages of workers unable to continue in their jobs due to the need for businesses to close. However, at the time of Boris Johnson's orders for the previously mentioned places of business to close on Friday 20th March, many details of how these packages would be accessed, as well as any real detailed information on those who are self-employed were still left out with declarations of further announcements to come.
Ignoring Official "Advice"
By the evening of Monday 23rd March, it was clear around the United Kingdom that a drastic change in the stance of government "advice" was on its way. Continued footage played on media outlets and national news stations of members of the public gathering in large groups, as well as scenes of packed tube carriages on the London Underground.
At 8:30 pm, on national television, Boris Johnson officially put the United Kingdom into "lockdown". This would mean that all shops and services aside from what were considered "key workers" or places providing "key services" were to shut down immediately. Supermarkets and chemists would be allowed to remain open, and the staff that worked in those environments (key workers) would still work as normal (as would teachers, doctors, delivery drivers and anyone else vital to the production of foods and drugs). Although schools would remain closed to most (as they had been since the previous Friday) they would remain open for the children of the previously mentioned key workers who could not make other childcare arrangements.
Citizens (key workers not included) were issued warnings to only leave their homes to shop for foods and essentials, and that they should do so only once a week. People would be allowed to leave the house to exercise (a walk, jog, or bike ride) but could do so only once a day and could not be in groups larger than two.
Signs Of An "Underground Black Market" Developing Around The Outbreak
Even then, enough space (or grey area in terms of policing the lockdown) was granted to citizens should they desperately have to leave their homes, with the critical advice being to be quick, not to "hang around", and to do such chores or take such journeys in groups of no more than two people, and even then, only if both people live in the same house.
Whether those measures will be adhered to by the British public remain to be seen. However, should further controls be required – given that police will already have powers, to disperse, fine, and even detain those gathering in large groups – then, in reality, a move toward "troops on the street" becomes ever more likely. As does having to produce paperwork upon request stating why you are outside (as has been brought in in France).
Perhaps of more concern – and general disgust – are the increasing reports of attempts at breaking into food shops and supermarkets, and of delivery drivers being attacked, presumably for their products that would end up on what appears to be a "coronavirus black market". Even more disturbing were reports of NHS staff being threatened and robbed of their NHS ID cards – presumably so people could gain access to "NHS only" shopping hours set up by several of the larger supermarket chains in the country.
We will continue to monitor and update you on the situation in the United Kingdom as the days unfold. At the time of writing, however, on 24th March, the United Kingdom had experienced a total of 87 deaths in a 24-hour period, taking the complete total of deaths due to coronavirus in the UK to 422, with over 8,000 confirmed cases.
Whether the government of the United Kingdom extends and tightens the lockdown in light of apparently continued public gatherings remains to be seen.
Further Criticism Of Boris Johnson, Matt Hancock, And The UK Government
Although they were welcomed by leaders around the world, the amount of time that the UK government had taken to put emergency measures in place was still roundly attacked.
An article in the Irish Times, for example, would accuse Boris Johnson of "gambling with the health of his citizens", while Singapore's National Development Minister, Lawrence Wong would state that the UK (and Switzerland, incidentally) had "abandoned any measure to contain or restrain the virus".
An article in the New York Times would claim that Johnson was "like a leader under duress" and that he was essentially "playing catch-up to a private sector that had already acted on its own".
Even harsher criticism came from the Greeks, who would state that Boris Johnson had essentially told the British people to "accept death", even going as far as to say Johnson himself was "more dangerous than coronavirus".
It is hard to disagree with the international sentiment here. Especially when reports came in at the time of writing of an otherwise healthy 21-year-old woman becoming the first (known) person in the UK to die as a direct result of the coronavirus and not having any known underlying health conditions.
A further damning verdict was given on the UK government's response, or lack thereof, by a frontline NHS nurse known only as "Lorraine". Not only would she reveal that she and other frontline staff were being asked to share facemasks and filters while at work (which spread bacteria and consequently the virus), she launched a blistering attack on Johnson and Health Secretary Matt Hancock stating that the UK was being let down by "Matt Hancock and the (UK) government".
She would further claim that:
Matt Hancock and this government have had four months to prepare for this. China didn't have four months, they had less than a week!
Indeed, while the obvious seriousness of the situation was unfolding, if not for the general public then certainly for those behind closed doors of political and medical establishments and organizations, the British government was more concerned with ensuring they left the EU on 31st January regardless of the circumstance. The fact that they have also refused to participate in the EU Procurement Scheme which would allow for such protective clothing – not to mention access to ventilators – is a glowing indication of where this current UK government's priorities still appear to reside.
You can see a brief video clip of "Lorraine" speaking below.
UK Cabinet Infections, Attempts At PR Spin(?), And Stranded Brits Abroad
Following a week of high criticism from inside and outside the country, several members of the cabinet of the UK government, including Prime Minister, Boris Johnson and Health Secretary, Matt Hancock, would declare themselves as testing positive for COVID-19. Only the previous day, it was announced that Prince Charles had also tested positive for the virus. All would go into self-isolation.
Perhaps of more concern, certainly to those already suspicious or critical of the UK government, was their moves to hire the same people behind the PR decisions in the 2019 General Election win to manage such things for the party in light of the coronavirus outbreak. Officially the PR Chief, Isaac Levido was hired to "oversee messaging from Downing Street". However, the move has raised eyebrows as just what that official tone and perspective might prove to be.
In the meantime, as much as the UK government is struggling to get a hold of things within their own borders, they also face the very real challenge of returning thousands of British people still stranded in various countries around the world. As of 30th March, Foreign Secretary, Dominic Raab, announced a £75 million package with airline services (including British Airways, Virgin, Easy Jet, Titan Airways, and Jet2) in order to return such stranded citizens home.
What it is perhaps worth bearing in mind, depending on location, is that many stranded Brits (as will be the same with citizens of other countries) are often locked down themselves while waiting to return home – quite often at a fair distance away from the nearest airport – meaning even getting to the airport when travel arrangements are put in place will prove to be a challenge in itself.  Indeed, Raab himself warned those stranded abroad not to wait and not to "run the risk of getting stranded!"
America – A Denial Of A Slow Response
Much like the United Kingdom, many were critical of the Trump administration in their initial response to the coronavirus outbreak. However, as cities and states began to take lockdown measures, the President of the United States announced a dramatic U-turn on their approach to the virus compared to his stance only days earlier.
After initially stating that the coronavirus outbreak was under "tremendous" control, despite warnings from top experts, specifically Dr. Anthony Fauci of the National Institute of Allergy and Infectious Diseases, that unless significant efforts were made to slow the spread of the virus that the death toll among the American population could be in the hundreds of thousands.
Furthermore, according to some sources, despite stating there would be attempts to help individual states as they prepared to confront the rapidly spreading virus, he would urge that they "try getting it (help) yourselves".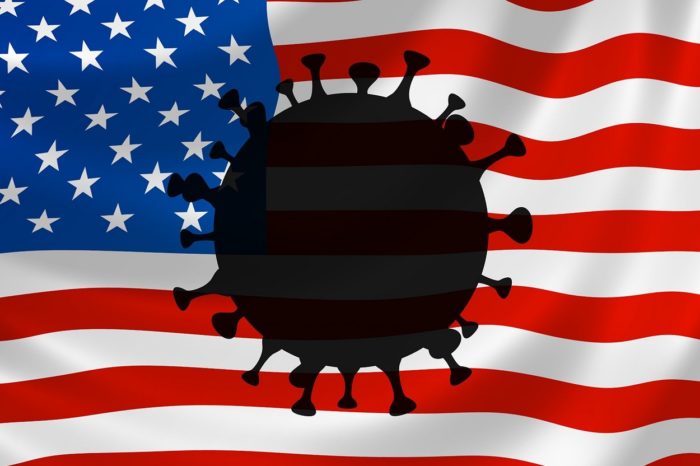 It wasn't just President Trump who had downplayed the situation. According to a report in The Guardian, the "right wing channel that is a favorite of Donald Trump and conservatives across the US", FOX News, had downplayed the seriousness of the virus since cases first began to spring up around the country. They would use such phrases, for example, as "mass hysteria" and "panic pushers" during their coverage, with some claims that the whole situation was nothing more than an attempt to force Trump out of office.
We will examine briefly the timeline of the virus in the United States shortly, as well as the change of policy of the Trump administration, but the figures as it stands at the time of writing (18th March) are that just over 6,500 people have tested positive for the virus, with 116 of those passing away.
Claims Of "Mass Hysteria" And "Hoax"
Not only did Trump change position on the virus, however, so did FOX News, whose entire perspective changed overnight as if a switch had been flicked. Indeed they would state they had claimed the virus outbreak was very serious and that, according to Sean Hannity of FOX News "we've been telling you that from day one" – this, despite Hannity specifically claiming the outbreak was being used by the left to cause "hysteria" in the country.
Hannity is far from the only one to make such baseless accusations. Trish Regan of FOX Business would claim that the "liberal media" were using the outbreak to "demonize and destroy" Trump, as well as attempting to "encourage a market sell-off". On the same show, a graphic appeared on the screen claiming, "Coronavirus impeachment hoax". In defense of FOX, the show has since been suspended.
We should also shine the light on Tucker Carlson, who despite a past of unsavory remarks on certain issues, has seemingly been the voice of reason on FOX. As far as a week before the sudden change of tone of his co-workers in FOX and the Trump administration, Carlson was highly critical of anyone who was not taking the outbreak seriously, correctly stating that it was and will be a "major event". He would elaborate that the "people, you probably voted for have spent weeks minimizing what is a clearly a very serious problem". Furthermore, he would outright state that such a position was "wrong".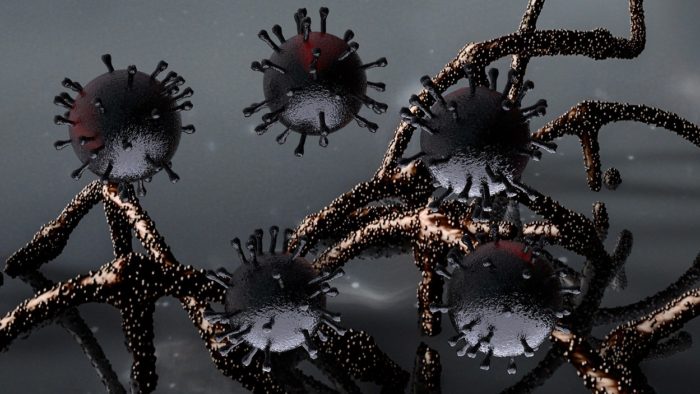 As we have examined, the accusations made by Carlson could very easily apply to the government of the United Kingdom, who many have also accused of downplaying the spread of the coronavirus.
Whether coincidentally or not, this change of perspective coincided with a distinct change of tone from the Trump administration. And this change of tone came with claims that the administration had not underestimated the virus of the seriousness of the situation. We should perhaps note Tucker Carlson once more, who according to some sources, would speak directly to Trump about his very real concerns. Whether he was instrumental, albeit in part, in changing the President's perspective on the situation is uncertain. His attempts, however, should be commended.
Criticism also came from other political opponents, not least, Bernie Sanders, who accused Trump of "undermining the doctors and scientists who are trying to help the American people".
A Sudden Change Of Tone, Policy, And Perspective
By the second week in March, after hinting at a change of direction, President Trump would address the nation and announce a series of measures in an attempt to tackle the very real issue posed by the coronavirus – both in terms of the medical risks to its population, and the economic impact it was almost certain to have on businesses across America. We should note – especially with the aforementioned in mind – the use of language is interesting, not to mention potentially inflammatory. During one such speech from the White House he would refer to the coronavirus as a "foreign" virus.
Billions of dollars would be made available for the relief fund, as well as considering various other methods to assist citizens who have had their lives or jobs disrupted, including sending "most American adults" $1000.  Treasury Secretary, Steven Mnuchin would state that "Americans need cash now" and that it was the President's desire to get it to them. What's more, there were definite hints that the money goes to those who desperately need it, with Mnuchin stating that "we don't need to send people who make $1 million a year" such funds. Other relief measures are being considered, and we will cover them as they are announced over the coming days and months and update this page accordingly. One thing we will examine in the following hours, for example, is the announcement by President Trump that he would invoke the Defense Production Act, which was breaking as this went to publication.
Despite the fact that they had always treated the situation seriously, Trump is on record on several occasions stating that the outbreak was "under control" , even as late as 24th February, when he also stated the "stock market (is) starting to look very good to me".
In reality, it appears that many parts of the American economy will almost completely stop – not least those businesses that involve gatherings of people being asked to shut their businesses entirely. We should also note that many remain skeptical of the announcements, and if they will happen when promised, with many critics claiming at least some of the claims and promises were misleading.
Other Points Of Concern
We should perhaps also note a story that surfaced around the same time as the sudden change of heart from the Trump administration which claims that the President had made attempts to purchase (and consequently monopolize) a potential vaccine against COVID-19. Needless to say, the attempts were condemned, and in some cases, outright attacked. And it is easy to see why. Aside from the moral aspect of such a move, that one person would have exclusive rights to such a vaccine would be dangerous in itself – almost placing them a "god-like" plateau in terms of who might have access to such prevention. Perhaps, when all is said and done, we should ask if this is that different to "Big Pharma" and how they operate every day.
Regardless of true incentive or whatever the reason might be for the sudden about face, Trump's overall approval rating has improved slightly in the last few days. However, as we might expect, the United States, much like the United Kingdom, are very much politically divided countries at the moment, and such policy shifts would have to be considerably more seismic to achieve a meeting in the middle from the opposite ends of the political spectrum. Again, we will continue to update any developments regarding American policy on the issue as things evolve.
For now, however, we will examine, briefly, the timeline of the outbreak in the United States. Before that, however, you check out the video announcing assistance to the virus.
The Outbreak Begins Inside American Borders
As we mentioned above, the first cases in America occurred around 21st January when a man from Washington State and a woman from Chicago were diagnosed within days of each other. And both had recently traveled from Wuhan. This in itself should have alerted the authorities to the notion of a potential outbreak within American borders. A third case was then confirmed in California, followed by a fourth and fifth. All had recently traveled back from Wuhan.
Authorities would begin to bring official personnel and other American citizens back from the affected region several days later. By the time the World Health Organization were issuing announcements and warning of a significant global health emergency, the first case of infection from one person to another inside the United States was confirmed in Chicago. It was quite obviously, certainly with the benefit of hindsight, not the only case.
Travel restrictions began to be put in place, with all non-US citizens who had recently traveled to the region being denied entry to the country – the first such measures in half a century.

While the cases were still regarded by many as being sporadic and in seemingly random places at this point, to some who had followed developments closely an obvious scenario was already unfolding.
Much like in other countries, however, medical workers were almost immediately warning of shortages of staff and even equipment needed (in terms of units) to cope with what was increasingly looking to be a dire situation. Indeed, if other countries' projections are close to be correct – even if we take Italy and China to be higher than others – barring a sudden ready and available vaccine, the foreseeable future looks set to be full of uncertainty, and constant and sudden change.
Daily Infections Around The United States
By the time February was unfolding, however, cases of infection were beginning to be reported every day. And what's more, while east and west coast destinations had a higher rate than other states throughout America, cases were still being reported all around the country.
By late February, it would appear that the transmission chains had become lost following a case of coronavirus infection with no obvious link to any person or location. This in itself was another sign that the spread of the virus was much more rampant and widespread than (some) people suspected. By the end of the month, the first death from the virus was confirmed at the care home in Washington. In the less than three weeks since the time of writing and then, that number, as we will examine in a moment, is in excess of 100 confirmed deaths due to the coronavirus infection.
As March unfolded multiple cases were reported daily, with every state in the country eventually affected. As many people would not – and still haven't – undergone tests for the virus, much like in other countries, the true number of infected cases, then and now, is likely much higher.
As March continued, many sports leagues and tournaments would announce a postponement of their events, with theatres, concert venues, and other places of gathering following suit soon after.
Travel from European countries was eventually extended to the United Kingdom, and then ultimately to its northern neighbors Canada.
Closing In From Each American Coast
According to a 17th March CNN article, of the 100-plus people that have died in the United States because of the coronavirus, it is believed all were aged between their 50s and 90s, with most victims believing to have already underlying health issues. What's more, many of the deceased – at least to date – lived in facilities such as nursing or care homes. In fact, one particularly big "cluster" of deaths would come from such a facility in Kirkland, Washington where 21 people died as a result of the coronavirus, including one person who had simply visited the premises.
Perhaps not surprisingly, the state of Washington leads the nation in coronavirus deaths, with a grim total of 54 as of the date of the article, with the majority of those being over 70 years of age. The state of New York is a distant second, with 15 deaths, while on the other side of the country in California 14 people have died.
Although figures will change, at the moment it appears the west coast of the United States is taking the brunt of the outbreak, with over half of west coast deaths occurring in Washington State. We will have to monitor daily updates to see whether these figures change, and indeed whether the middle and southern states will see similar rises. We should also note, that while the death rate (at the time of writing) is not as high as that in the state of Washington, there are over 1,700 confirmed cases, more than any other state.
Signs Of Another U-Turn In The United States
The situation in the United States has also changed dramatically within the last week. Following Trump's about-turn in terms of the threat of the virus and the need to confront it through similar lockdown methods as used across much of Europe, the President would then begin to hint at wanting to make America "open for business" again very soon.
More than simply being a message to the nation to keep up spirits and look forward to a better time once the virus is more under control, he would continue late on Sunday evening – only days following the previous announcements of needing to "bend the curve" – that "we can not let the cure be worse than the problem itself".
He would then suggest that at the end of March, the measures put in place would be reviewed so they could "decide which way we want to go". As we might imagine, especially given the fact that the thoughts entered the public arena – as they often do – late in the evening on Twitter. And what's more, some would point to the fact that they came following a segment on FOX News in which Steve Hilton would state that an "economic collapse would itself result in avoidable deaths and other hardships".
Going even further, Hilton would state that "ruling classes and their TV mouthpieces" were "whipping up fear" over the pandemic, again returning to the stance the station had taken in the early days of the outbreak.
And while Trump was assuring Americans that authorities were doing all they could to "help the (individual) states to get equipment", his increasingly steady hints at having to restart the economy is leading many to believe that the lockdown across the United States will not be as drawn out or as thorough as it might have to be. Especially when the President recently stated that America was "not built to be shut down" and claiming that the American people "want to return to work".
While there is no doubt many Trump supporters would agree with his assessment, at least an equal amount don't – not least those from the scientific and medical communities.
The United States – The Real Potential To Become The New "Center" Of The Coronavirus?
What might become a real concern to President Trump and the administration around him – not to mention the millions of American citizens – is the growing concern that the United States is looking increasingly likely to overtake Europe as the center of the outbreak.
And when we consider the death totals (as of 24th March at the time of writing) in such places as Italy (6,820), Spain (2,800), and France (1,100), as well as the increasingly rapid rise in deaths in the United Kingdom (thought to be around a week behind the rest of Europe) that prediction is not a happy one. At the time of writing, over 6oo people had died in the United States as a result of the coronavirus. However, that figure – like in the United Kingdom – is predicted by many to rise.
We should perhaps also note that even among lockdown conditions, a month, or even several months would appear to be too short a time to ensure authorities and respective medical associations get a true grip on the outbreak. Italy, for example, had begun to see a drop in deaths sparking hopes that the worst was over. However, those numbers, which stood at 651 and 600 on Saturday 21st and Sunday 22nd respectively, suddenly rose again to 743 the next day.
The warning for the United States comes from the World Health Organization, who have been relatively accurate in their recent predictions. A spokeswoman for the WHO, Margaret Harris, would state recently:
We are now seeing a very large acceleration in cases in the US. So it does have that potential (to become the center of the pandemic)!
We will continue to update you on events in the US as they occur.
US – "Bungling Response" Similar To How The Soviets Reacted To Chernobyl
Following a delay in taking lockdown measures, combined with an increasing stance of wanting "America to reopen for business" as soon as possible, a leading American emergency physician, Joshua Lerner, would claim that the American government's response was "so inadequate and fragmentary" that he would compare it to how the Soviet authorities handled the Chernobyl disaster.
And his comparisons are perhaps worth taking note of. For example, Lerner would state that, like in the fallout during the Chernobyl disaster, frontline workers in the American health services are "working tirelessly" to assist those in need without the appropriate backing of government and increasingly with inadequate protective equipment.
Despite the calls of Trump stating that such equipment was being delivered to those in need (including the bizarre insinuation that the equipment in question was disappearing "out of the back door"), those on the frontline are repeatedly stating that they continue to treat those that are ill without the protective clothing and masks they need.
Lerner would continue that "so-called leaders sit around in meetings hearing themselves talk" while corporate America and their own lack of action was "embarrassing". He would call on companies such as 3M to stop all other activity and "churn out" the medical supplies and equipment that was so desperately needed stating, "I don't want talk. I don't want assurances. I want action!"
Although figures (projective ones at that) vary depending on sources, even a best-case scenario is likely to see just short of a quarter of a million people lose their lives, with some even predicting that the United States (and many other parts of the world) could see levels of death reach numbers more akin to those experienced during the Spanish Flu epidemic.
Perhaps a demonstration of how stretched the health services are in the United States are the two "hospital ships" stationed in the docks of California and New York ready to cope with the overflow of ill patients.
Indeed, if as some are predicting, the United States does become the next epicenter of the coronavirus crisis, the eyes of the world will indeed be watching. And the focus of that stare will undoubtedly be on the Trump administration and their collective reactions as the crisis develops.
Check out the video below. While it compares the Chernobyl scenario from China's perspective, it still makes for sobering viewing.
Germany's Low Infection Rate
Although over 30,000 people have tested positive for the virus in Germany, their death rate is still exceptionally low at 0.3%. This, when compared with Italy and Spain (hovering around 9% at the time of writing on 25th March) and the UK (at 4.6 % at the same time) has made scientists and medical experts take notice and ask why this might be.
For example, Germany's average age is similar to Italy's and so would suggest that the death rate there would be the same as the Italian outbreak.
While those figures, and perhaps the percentage who pass away as a result may rise warn experts monitoring the situation in Germany, it would appear that being prepared and taking precautions "as soon as the first case was recorded" has "bought Germany time" in being able to deal with the outbreak. And these tests were done even on those with mild symptoms or who had been in contact with a person known to have been diagnosed with the virus.
When we consider the United Kingdom's approach, and to a (only slightly) lesser extent, the Trump administration, it is easy to see where the blame might reside if those countries see a drastic spike in deaths over the coming weeks, especially if the trend in Germany continues in the other way.
The short video below reports on this a little further.
Spain Makeshift Hospitals And Morgues
Meanwhile, while the surge in cases almost flew under the radar outside the country, perhaps mainly because of the world's attention on Italy, Spain itself would experience a surge in cases and deaths from the coronavirus with 812 deaths in a 24-hour period immediately proceeding the time of writing (on 30th March).
At the same point in time, over 85,000 people had tested positive for the virus in the country with the total number of deaths standing at 7,340. The overall number of infected people inside the Spanish border would surpass that of China by almost 3,000 people.
Such drastic measures have been put in place to turn hotels into "makeshift hospitals", and perhaps even gimmer, an ice rink in Madrid is being used as a temporary morgue. According to some figures the number of dead doubled in Spain in the last week, and furthermore, it appears the climb in the numbers of dead is taking place at an increasingly rapid rate, much faster than Italy, who at the time of writing, is the only country to have a higher number of deaths due to the coronavirus.
Perhaps a particularly dark statistic is that between them, Italy and Spain have "more than half the world's deaths" on their records. And while things can certainly change, it appears those figures look set to continue rising, at least in the immediate future. Indeed, much like Italy, how events unfold in Spain and how the country reacts will likely be very telling of how things unfold around the European continent.
France – "The Fight Has Only Just Begun!"
France is another European country that has seen a dramatic increase in deaths over the last two weeks – with a large proportion of those cases coming in the last 7 days. At the time of writing (on 30th March) there were over 40,000 confirmed cases in the county with 3,024 deaths.
And while this still puts the death rate (based on the known figures) at a little under that of Italy or Spain, there is a real concern – and expectation in some quarters – that, in the words of the French Prime Minister, Edouard Philippe, "the fight has only just begun" continuing that "the first 15 days of April will be even more difficult than the last 15 days".
Unlike Germany, France is still only testing those deemed as "high risk" (at the time of writing) meaning that the figures of those who may have (or had) the virus may be much higher.
Much like many other countries around Europe, France remains on lockdown – as it has done since 16th March – with all schools and universities remaining closed indefinitely. The situation in France, much like around Europe and across the globe remains one that is unfolding at an unprecedented pace and taking us into unknown territory.
At the time of writing, and something we will explore in more detail over the coming days is a particular problem brewing in the nation's care homes, where an apparently high number of dead and sick resided.
Where From Here?
Before we examine some of the outlandish conspiracies swirling around the Internet regarding the coronavirus, we should perhaps contemplate where the situation might take us, and perhaps furthermore, what the lasting consequences of the outbreak will be.
Will the aftereffects be far-reaching, or will we simply return to "normal" when the virus finally takes a backseat? And how long will that take? Might such measures and outbreaks last a year to 18 months as some predict? Or will we largely return to life as it was before by the end of 2020? And what of those, regardless of what happens, who have and may lose loved ones? Life for them will never return to normal.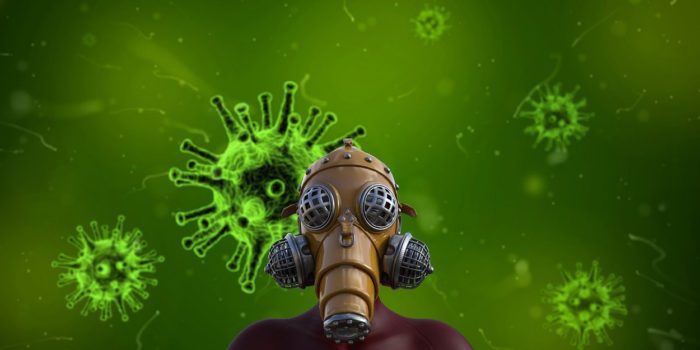 Of course, as this is a continually evolving story, we will continue to update you as to the developments. And that includes any conspiracy claims that might arise, whether to examine their credibility further, or to dismiss them if that credibility is lacking.  And that, along with the masses of misinformation, incorrect claims, and the barrage of information swirling around, is where we will turn our attention to next.
Conspiracies, Misinformation, And The Grey Areas In Between Them
As we might imagine, the coronavirus itself is fertile ground for conspiracies. And there are several that immediately sprang up in light of the outbreak. We should note that while there is a most definite need to "question everything", the idle and constantly churned out claims of a manmade virus to bring about "Martial Law" are largely unhelpful as there is simply no proof that such a conspiracy exists. And, for the most part, such claims that people latch on to so readily often hides the real conspiracy, namely the lack of action by some governments and their opportunistic responses. That said, however, it is a great example, if there was ever an insidious conspiracy to enslave humanity, just how easy it would be to turn us into rats in cages, trapped in our homes at the mercy of our respective governments. (We are NOT suggesting this is what is happening now, however).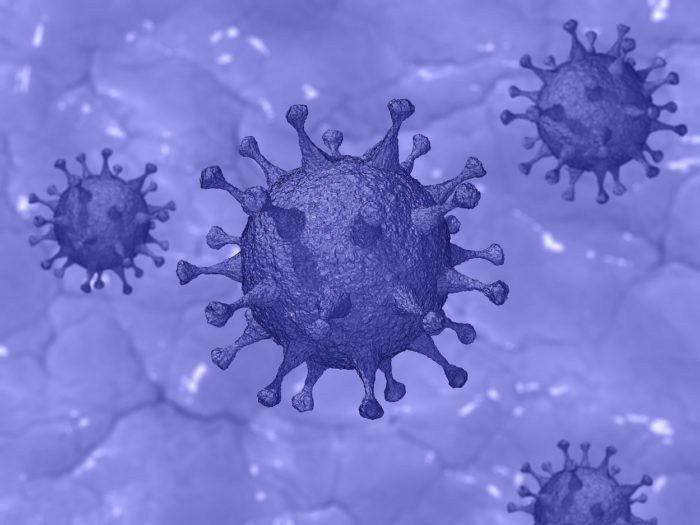 Indeed, many people level the blame "at the media" for creating panic. However, in the times in which we find ourselves, blaming the media is an increasing "go-to" for anyone who simply finds the story doesn't fit their narrative. And, much like those who regurgitate the same old conspiracy claims with little thought, such blame-shifting only obscures some of the real questionable behavior taking place.
As a caveat to the above, that is not to say we shouldn't question what we are told, or that we shouldn't cross-reference reports with several other outlets, but blanket-blaming all media outlets as being part of the problem is itself a part of the problem. We should remind ourselves that the term "Fake News" did not exist, at least on the scale it does today until Donald Trump ran for office and used such terms to deflect any criticism of his policies and conduct.
There is also, as we will turn our attention to next, those who look to find predictions, and in turn, insinuate some kind of secret cabal-like global planning concerning the current coronavirus outbreak.
The Very Real Danger Of Self-Fulfilling "Prophecies"
We have examined before the work of Michael Baigent in the book Racing Toward Armageddon of the very real possibility of a "self-fulfilled" end-of-times-type Doomsday scenario.
It is perhaps, then, right to approach with caution the regularly circling claims that the current outbreak was "prophesized" in two other books. Not least as the claims are of the ambiguous nature that can indeed be twisted to suit agendas.
One of the books is authored by the controversial psychic, the late Sylvia Browne, who many have claimed predicted the COVID-19 outbreak in her 2008 book, End of Days: Predictions and Prophecies About the End of the World. The entry claims that:
In around 2020, a severe pneumonia-like illness will spread throughout the globe, attacking the lungs and bronchial tubes and resisting all known treatments. Almost more baffling than the illness itself will be the fact that it will suddenly vanish as quickly as it arrived, attack again ten years later, and then disappear!
Of course, we will have to wait ten years to see if Browne was correct. However, we should also note that while pneumonia is indeed a part of the COVID-19 illness, it is not pneumonia-like, as we have highlighted it is a respiratory condition. And what's more, according to current data, most people only suffer mild symptoms and make a full recovery, although the spread rate is concerning.
We should perhaps note that Browne, despite a cult following has made many erroneous claims in the past. Not least the "vision" to a grieving mother in 2004 that her missing daughter, Amanda Berry, was no longer alive. Berry was found alive in 2013, although her mother had since died, and did so believing her daughter was dead.
Other "Predictions" That Unlikely Weren't
Eagle-eyed author, Nick Hinton would also seemingly spot a prediction in the copy of a 1981 book by Dean Koontz named The Eyes Of Darkness. The plot, in part, revolves around a Chinese scientist who defects to the United States, taking with him China's "new biological weapon". One of the line's states that "They call the stuff 'Wuhan-400' because it was developed at their RDNA labs outside the city of Wuhan!" The character claims that "Wuhan-400 is the perfect weapon".
The book was originally published under Koontz' "other" name, Leigh Nichols. More importantly, the bioweapon in the original printing was named Gorki-400. Only since the 1989 editions has the bioweapon changed to Wuhan-400. It is thought this is simply a reaction to the end of Cold War. We should note, that Koontz is an author with a huge body of work behind him, and who covers a variety of topics, and as another author, Chan Hokei stated, "I bet you can spot prophecies for almost all events (in any book)!" He is almost certainly correct. And while only Koontz will know for sure, it is highly likely the naming of the virus in The Eyes Of Darkness, on this occasion, appears to be pure coincidence.
There are several other claims of predictions of the Coronavirus in fiction and television. The Simpsons, for example, who have admittedly been at the center of some bizarre claims of passing messages through their work in the past, would find themselves at the center of a conspiracy due to their 1993 episode named "Marge In Chains" from the fourth season of the show. The episode features a flu-like virus that arrives in the United States from packages sent to the United States from Osaka, Japan (and was consequently named, Osaka Flu).
For their part, the writers of the show distanced themselves from the claims, even expressing anger with "fans" who spread such online theories. And we have to say, given that the there is clearly no connection between Osaka and Wuhan (other than relative location – which even then are over 1,200 miles apart), this particular "spot" appears to be a little bit too much of a reach for credibility and consequently is dismissed almost universally, even by most conspiracy theorists.
You can check out a clip of the episode below.
International Propaganda
We stress, there appears to be little to no evidence of an intentional release of such an outbreak. However, in the unlikely event that was to be the case, we would cautiously wager that such a hypothetical outbreak would be the work of an individual – or group of individuals – possibly in the name of a cause – looking to self-fulfill such ambiguous predictions, and almost absolve themselves of blame and responsibility at the same time. We might remind ourselves, for example, that the Third Reich used the alleged predictions of Nostradamus for their own propagandas ends.
And we should note also that the spreading of (what is almost certainly) misinformation is not limited to the world of conspiracy theorists and those who dwell on the so-called fringes of society. It is a game many of the world's governments play also.
For example, claims of Russia accusing the United Kingdom of spreading the virus by "smearing something in Wuhan", and perhaps not surprisingly, making connections back to the novichok attack in Salisbury recently appeared. They would make the claims on Sputnik and Russia (both funded by The Kremlin) stating that the spread of the virus was to "benefit the UK". They would further claim that this outbreak was "intentionally timed" to coincide with the UK's exit from the EU and was made up of a British-American alliance attempting to break into the Chinese market. Needless to say, British officials would deny and condemn the claims and the fear that such misinformation causes, with a special department set up to take on such damaging claims that are all too easily believed.
For their part, officials in the United States have long claimed Russian interference in foreign politics – not least American and British affairs (most specifically the 2016 referendum which the general public still awaits an official report on). The acting Assistant Secretary of State for Europe and Eurasia, Philip Reeker, would state that fake accounts on social media giants such as Facebook, Twitter, and Instagram were attempting to "sow discord and undermine US institutions and alliances from within". Such misinformation was aimed at "distracting from the global health response" of the general public.
And while many people dismiss such claims of this type of interference, it is worth bearing in mind that many of the account identified as spreading "almost near identical" posts about the coronavirus outbreak are the same ones that have also posted "pro-Russian" posts during other global events. As we might imagine, the claims vary, but they include that COVID-19 was made by the CIA, and that the goal of the release of the virus was "wage economic war on China".
Perhaps one of the most interesting claims, however, comes out of China itself. According to recent reports, the Chinese governments have accused the United States administration of "causing panic" over the COVID-19 outbreak, a situation hardly helped by Donald Trump's use of the phrase "Chinese Flu" when referring to the coronavirus.
These kinds of spats at an international level, while most often simmering into the background, can, at times of crisis, escalate. And that, is perhaps one of the very real dangers of such rhetoric.
The Military World Games Conspiracy
Perhaps a particularly intriguing conspiracy to examine, are the claims of a Chinese government spokesperson who claimed that it was possible that the United States military may have "brought the epidemic to Wuhan" during the Military World Games in October 2019, only weeks before the first tentative signs of an outbreak began.
The claims would surface on the Twitter account of Zhao Lijian – who has around 300,000 followers – who points to a video featuring Robert Redfield, who is the director for the US Centers for Disease Control and Prevention from 11th March, in which Redfield stated that some previous deaths of "influenza" were actually caused by COVID-19.
This would cause Zhao to ask the US to "be transparent", as well as asking who and where was the US "patient zero" and in which hospitals they were treated at, before the accusation that "it might be the US army who brought the epidemic to Wuhan".
While it is easy to dismiss such claims – and on this occasion, it appears we are almost certainly correct to do so (which we will explain in a moment) – the claims, at least in theory, are perhaps not too much beyond the realm of possibility. And we should note, as the spokesperson stated, it very well could be the case that the virus – if we accept for one moment that the claims are even remotely credible – was transferred to the area unintentionally.
It would appear, however, that the claims are without foundation. And furthermore, many other media platforms claim that such stories are a direct result of "pro-Kremlin" media outlets and individuals. It is interesting that despite the accusation by Zhao, many other media platforms that we might perhaps suspect of taking such a biased view would make even further claims that the US military athletes not only didn't perform particularly well at the games (this is true – their medal tally was mediocre at best) but that they appeared nonchalant and uninterested – the accusation being that they were, in fact, there for "other" purposes.
While it might prove to be the case that the actual ground zero was not Wuhan – although it certainly appears unlikely – the idea that the outbreak was caused by an intentional American military operation is unfounded and almost certainly untrue.
The video below looks at the claim a little further.
Outright Opportunism
It isn't just world governments that have jumped upon the outbreak with a view to promoting their own ideals.
The controversial animal rights group, PETA, for example, would immediately leap on the outbreak to promote their own ideals, claiming that eating meat, any meat, was responsible for the spread of the disease. Such irresponsible opportunism is perhaps indicative of the behavior of the organization. Indeed, in the same article they offer their readers the chance to purchase "vegan face masks" which smacks of the disgraceful antics normally reserved for the religions far right.
Not that such organizations or individuals missed their chance to cash in on the spread.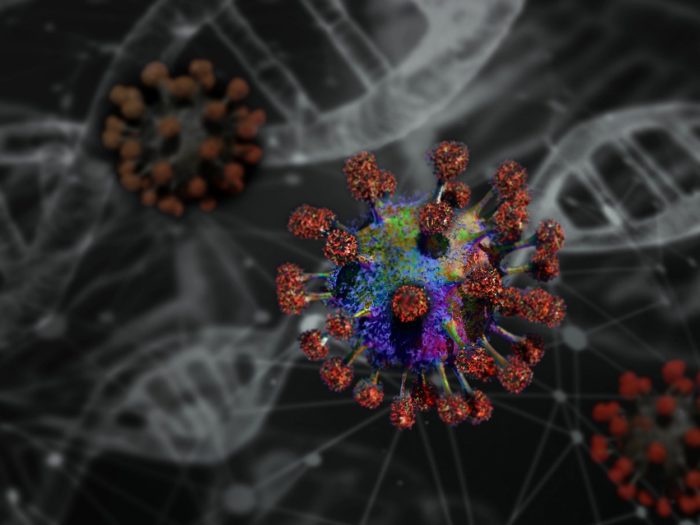 The equally controversial, Alex Jones, according to several media outlets, including TIME, has been ordered by the New York Attorney General, Letita James, to halt his sales of products claiming to cure COVID-19. James would state that the department was "extremely concerned" with the claims regarding the products in question, which included creams, dietary supplements, and even toothpaste. James would further state that Jones "has spewed outright lies and has profited off of New Yorkers' anxieties!"
In a further tweet, James would state that she had "ordered Alex Jones to immediately stop selling and marketing" such products, continuing that she wouldn't "hesitate to take legal action and hold him accountable for the harm" the sales of falsely claimed products cause.
Only days previously came a report of James turning her attention to televangelist, James Bakker, for making similar claims of his product, Silver Solution, which was on sale for $300 for 12 16-ounce bottles. James would insist that disclaimers were placed on the screen regarding the authenticity of the claims, and specifically that they "have not been evaluated by the Food and Drug Administration".
The Most Significant Global Event For Generations!
We can bet our bottom dollar, and other respective currencies, that such antics will likely be spread far throughout the world. And while they might not be indicative of the general populations, they are, unfortunately, indicative of flaws in human nature, at least in some of us.
That said, there is the other side of humanity which, though it might not appear that way at times, far outweighs the rogue element. And more often than not, that decent side of humanity shows itself increasingly in times of struggle and hardship. How far this particular struggle will push humanity remains to be seen, but in that recognition of collective risings in times of crisis resides hope.
We will continue to update this page daily with any updates. And of course, we will continue to monitor and research the situation, and continue to examine what has the potential to be the most significant global event of several generations of people.
The video below looks at the basic facts of the coronavirus (COVID-19) outbreak.