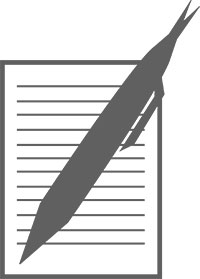 We are always looking for new authors that have an interest in the topics of conspiracy, UFOs, aliens and the paranormal/spiritual.
If you are a writer, enthusiast or have never written before but would like to give it a try then we would be more than happy to review your work and get it published here on UFO Insight.
Writing opportunities are open to everyone and we will always review your work and provide feedback before suggesting publication on the UFO Insight website.
We are looking for writers who can tackle the topics of:
conspiracy theories (proving/debunking)
UFOs (including reports, case studies and opinion editorials)
aliens (analysis, opinions and editorials)
and more recently writers interested in the paranormal/spiritual field
Publishing your articles on UFO Insight is a great way to build your reputation in the field you are writing about and promoting yourself or the group you represent.
Submitted articles must have a minimum of 1,000 words and must be unique, exclusive and not published anywhere else.
You will have a full author bio at the foot of the article including a link to your website (if you have one) and an email address where readers can contact you.  Of course, you may stay anonymous if you wish too.
If you are interested in writing for us or are ready to submit an article, please email: