Many UFO sightings consist of orb-like objects. Whether these sightings are crafts in their own right or parts of a larger craft is open to debate. Perhaps they are even some unknown transmission or projection of energy.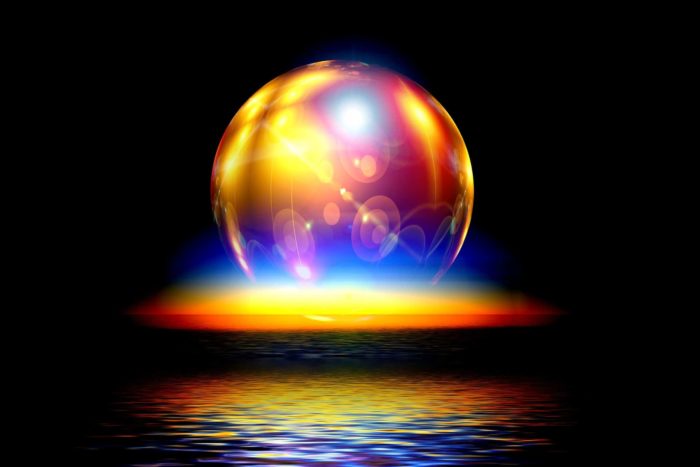 It would appear, however, that these types of sightings are on the increase. And while more mundane explanations may satisfactorily dismiss some of them, others are a genuine mystery. As we shall see later, an absolute plethora of sightings occurred across North America at the end of 2015. And these are only one of the many apparent waves of orb sightings.
Before we look at some of those though, we will first look at the account of William Dickson. William offered his account to us very recently and was happy for us to tell it on his behalf. Needless to say, like many of the other accounts we have looked at on UFO Insight, this is one of both intrigue and bafflement. It is also one that is mirrored by numerous people, right across the planet.
The Account Of William Dickson, Glasgow, Scotland
Sat up in bed in the early-2000s, with his girlfriend drifting off to sleep beside him, William happened to turn his glance to the bedroom window. He could sense the object, probably in the absolute limit of his periphery vision, before he actually saw it.
In the otherwise bland blackness of the night sky, was a large orb. It was sparkling with color which itself mixed and swirled as if the object was of a fluid substance, yet very solid all the same. Shaking himself from his momentary daze, William reached to his girlfriend, shaking her slightly in order to wake her so that he would know what he was looking at was real.
She sat up in bed, turning her attention to where William's attention was. Whether by chance or a purposeful reaction, almost as soon as she had the orb in her sights, it turned a fantastic neon red.
"What is it?" she asked. William could think of nothing to offer back other than "Don't move!"
View From The Window
The pair remained at the window as the orb began to change to a lighter, pink color. It began to rise as it did so, leaving "gas-like" vapor trails on what appeared to be the rear of the object. As it disappeared out of view, William rushed to another window at the other side of the property in order to keep it in sight.
"Don't leave," his girlfriend would plead. As he stood at the other window he continued to speak so that she could hear his voice. He remained there for around thirty seconds before deciding the object had vanished from sight. He returned to the bedroom, his girlfriend again asking what they had just seen.
All William could reply was simply, "A UFO!"
William thought of reporting the sighting to the police, but then stopped, thinking to himself "On second thoughts, we are going to do absolutely nothing! We are just going to carry on as normal!"
It became quickly apparent to William that by making a report, he would make a rod for their collective backs. Who would take them seriously? That isn't to say William was not certain of what they saw. Although a report of a "green light in the sky" did appear in a local newspaper several weeks later, William mostly researched the UFO phenomena in private – something he continues to do today.
The video below is one volunteered by William as worth watching in relation to his sighting. "It's the closest visual description I have come across to best describe my encounter!" he would state recently.
Other "Orb" Sightings
It's not only strange orb-like crafts in the sky on record, however. There are even several reports of smaller orbs entering people's properties – as if they are futuristic drones on a scouting mission. Many such reports state these objects are solid yet as if made of liquid (very much like the description given by William), with some even stating they have the ability to "travel through walls and doors!"
While these futuristic scouting missions are a detail much less reported, orbs in the sky are much more prevalent.
In October 2012, in Aberdeenshire, again in Scotland, Morag Ritchie would awake to "flashing lights in the sky!" She would go on to speak of the family's terror of UFOs hovering over their rural home in an encounter that went on for almost five hours. The images captured by Ritchie appear to show four orb-like lights. Whether they are independent crafts, or lights from one object is unclear.
Ritchie wasn't alone in witnessing the strange lights. Her husband, and her daughter and her fiancée would all see them. Even the Civil Aviation Authority admitted it was strange, stating that although it is possible for the lights to be a small aircraft, it was highly unlikely, not least due to the hour of the sighting and the amount of time it was present for.
In Auckland, New Zealand, a couple has a similar story when they claimed that strange orb-like UFOs are "hanging around their house", and furthermore, they have done so since 2005 right up to the present day. The couple, Lance and Patricia Rasmussen have managed to capture ample photographs of the lights, but they remain unexplained.
Check out the video below. Although it isn't the Rasmussen's video footage, it is a very similar sighting.
Continued Orb Sightings And Free Energy Connections?
What is interesting about both William's sighting and many other sightings is the apparent connection to "free" energy, something we have written about several times. Indeed these orbs – as do many other UFOs – appear to defy the laws of known physics, while also owning a propulsion system perhaps beyond our current imagination.
Shared similarities of the orbs changing color, for example, have been theorized by some to be the transformation or utilization of energy. Even theories that involve the bending of time and space sometimes use the color changes in orbs as being a result of how our eyes, limited as they are relatively speaking, comprehend such a sight.
Are these sightings merely another form of craft? Or are they some form of energy, one that is unknown to us?
Sightings across America continue to rise, although there appeared to be a surge towards the end of December 2015. California would appear to take the brunt of these sightings. Some residents were even convinced that these orbs were "stalking people's homes!" Many openly told the world's press that they "feared abduction would be next!"
One particular California resident claimed to have filmed a green orb with a pink middle point. Furthermore, he claimed to have seen the orb on more than one occasion over his home.  Commenting on the footage obtained by the witness, Scott C. Waring – a UFO researcher – claimed to have seen many similar orbs as far away as China and Taiwan.
At around the same time as the green orb sightings in California, very similar sightings came from Mexico and British Columbia in Canada, suggesting some kind of wave over the entire North American continent.
You can check out the California Green Orb video below and make your own minds.